Great comfort on a small scale
Comfort is not a question of square metres. True greatness is seen in a small format in the guest bathroom. Subtle, discreet and carefully planned down to the tiniest detail, the guest bathroom is the calling card of a welcoming home.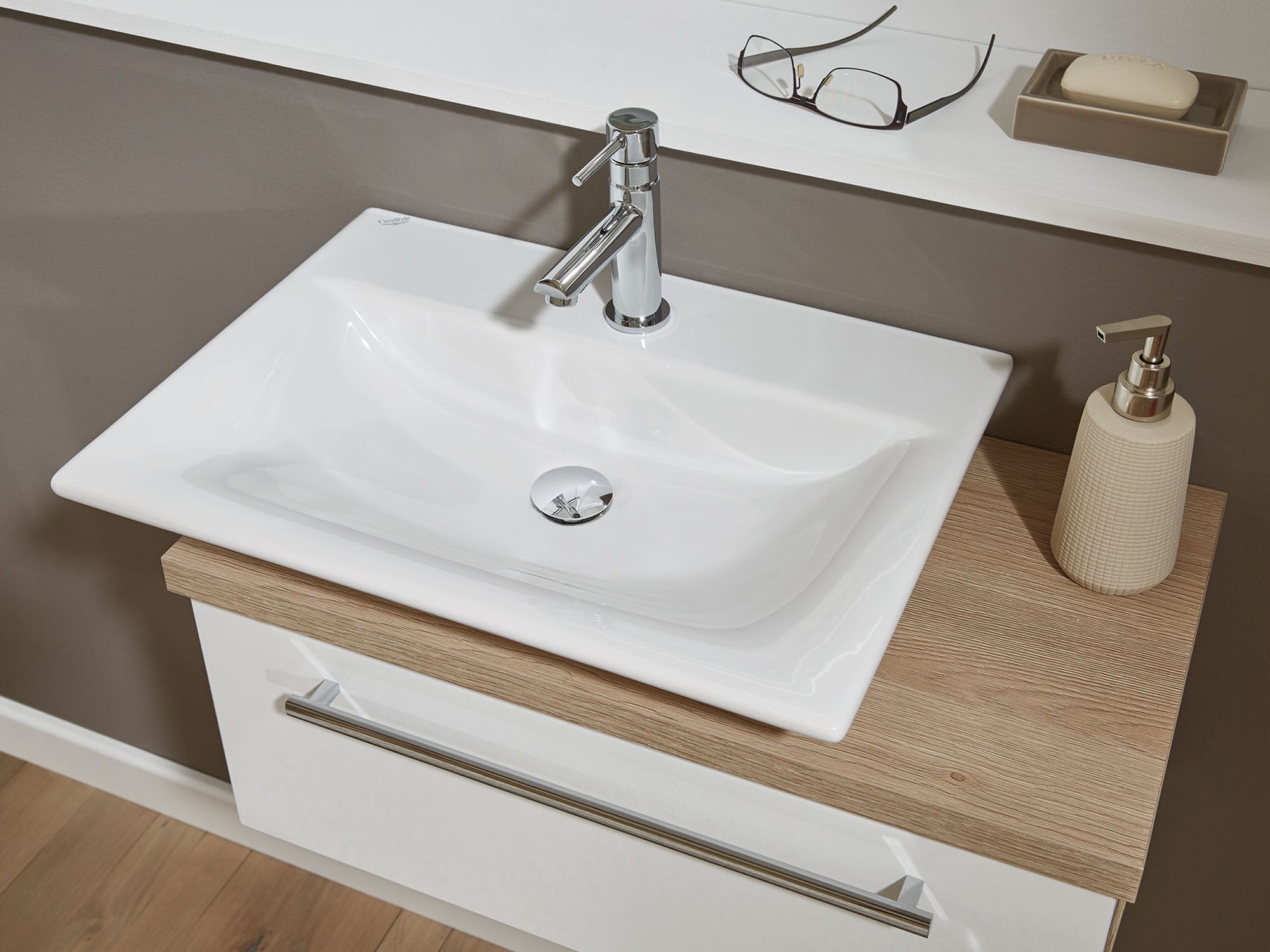 We have a tremendous selection of bathroom furniture, mirror cabinets and innovative flat mirrors for guest and other bathroom solutions where every square centimetre counts.
Contemporary in appearance and easy to maintain in daily life, your guests can expect a warm welcome in this perfectly furnished spot.