Well planned down to the tiniest detail
What is exciting when furnishing is that no two houses and no two rooms are the same. There is no such thing as the perfect bathroom. There are so many unmistakeable solutions. The KeraPLAN range by puris presents variable combinations of bathroom furniture that can be carried out to suit your requirements and spatial circumstances with absolute precision.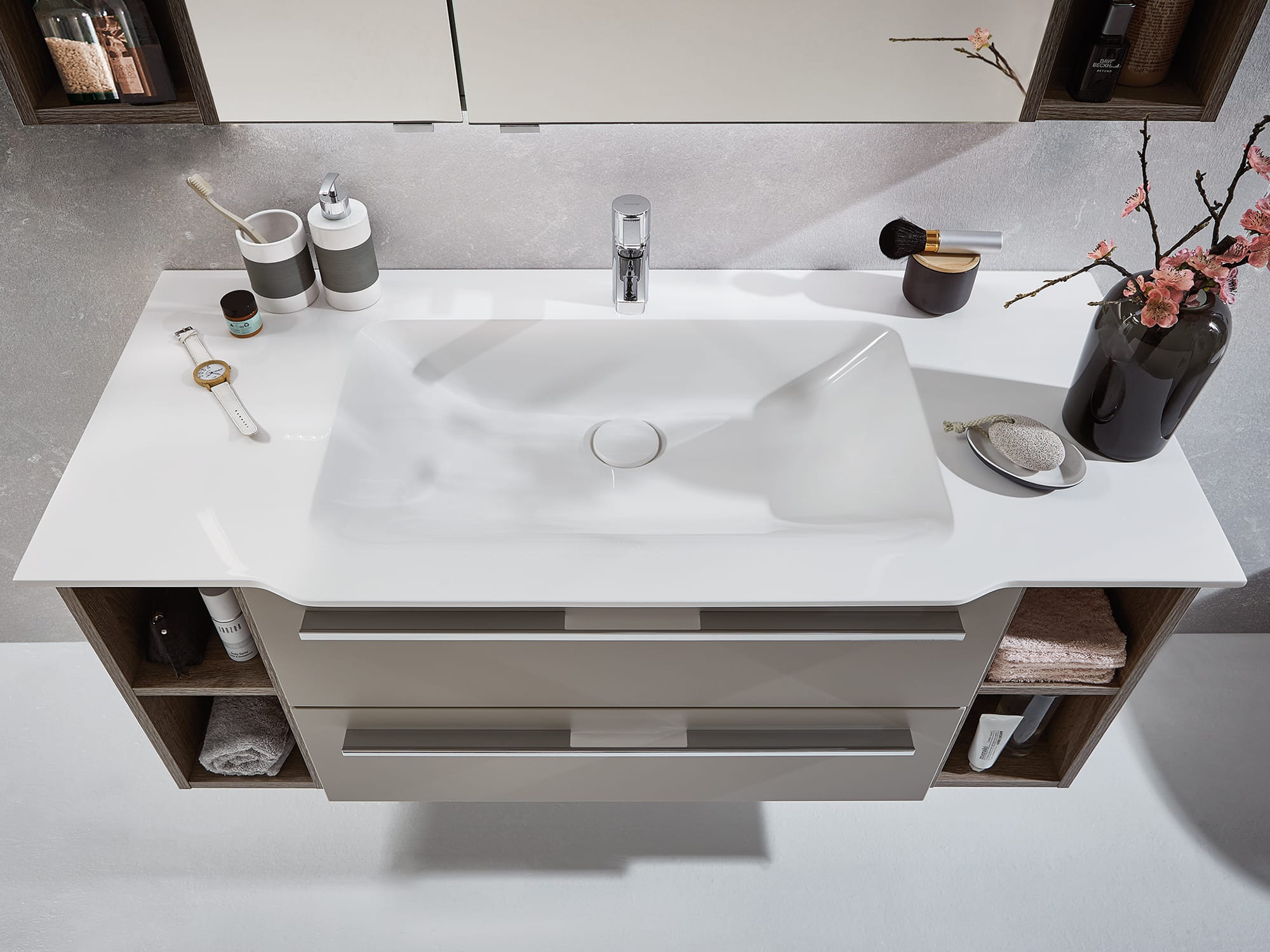 Have you got any initial ideas or perhaps a very clear picture of your new bathroom? With KeraPLAN you can choose your bathroom furniture just as you please. Whether a generously proportioned bathroom or a compact space with lots of corners and niches that require planning with millimetre precision, KeraPLAN will make your (dream) bathroom come true.
Along with customised furniture in contemporary decors, KeraPLAN offers architects and builders tremendous design scope with a choice of mirrors, washbasins with compatible base cabinets, washbasin countertops and imaginative accessories. A selection of innovative lighting solutions with energy-saving LED technology completes the range.

Discover the many possibilities. And happy planning!