Good design without handles
Contemporary design concepts often share the same maxim: less is more. Because focusing on the essential and purist design are superior to any trend. Even after years they still look as fresh as on the first day.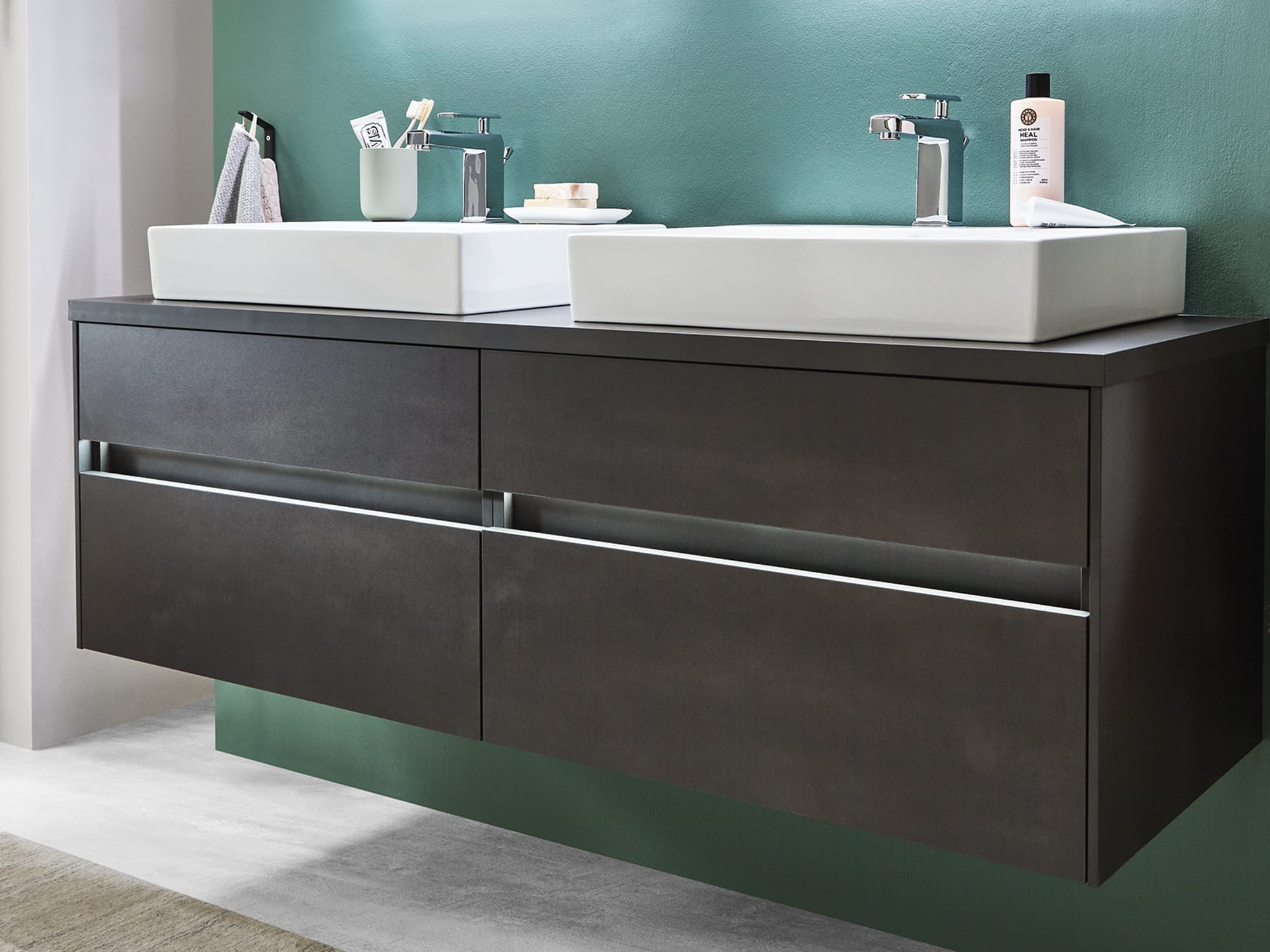 Whether rectangular or rounded, with an illuminated grip recess or framed handle grip, our bathroom furniture also appeals in everyday life for its ergonomics, as it allows access to the entire cabinet width.
The contemporary push-to-open technology is pleasant and easy to use: all it takes is the quick, firm touch of a finger for a drawer or cupboard door to open and close automatically.