Rounds
A well-rounded thing
A well-rounded option: with the Rounds range, you can focus on peace, harmony - and the perfect combination of aesthetics and function. Stylish and high-quality washbasins made of STONEPLUS, glass or ceramic meet the highest design requirements and give you complete design freedom.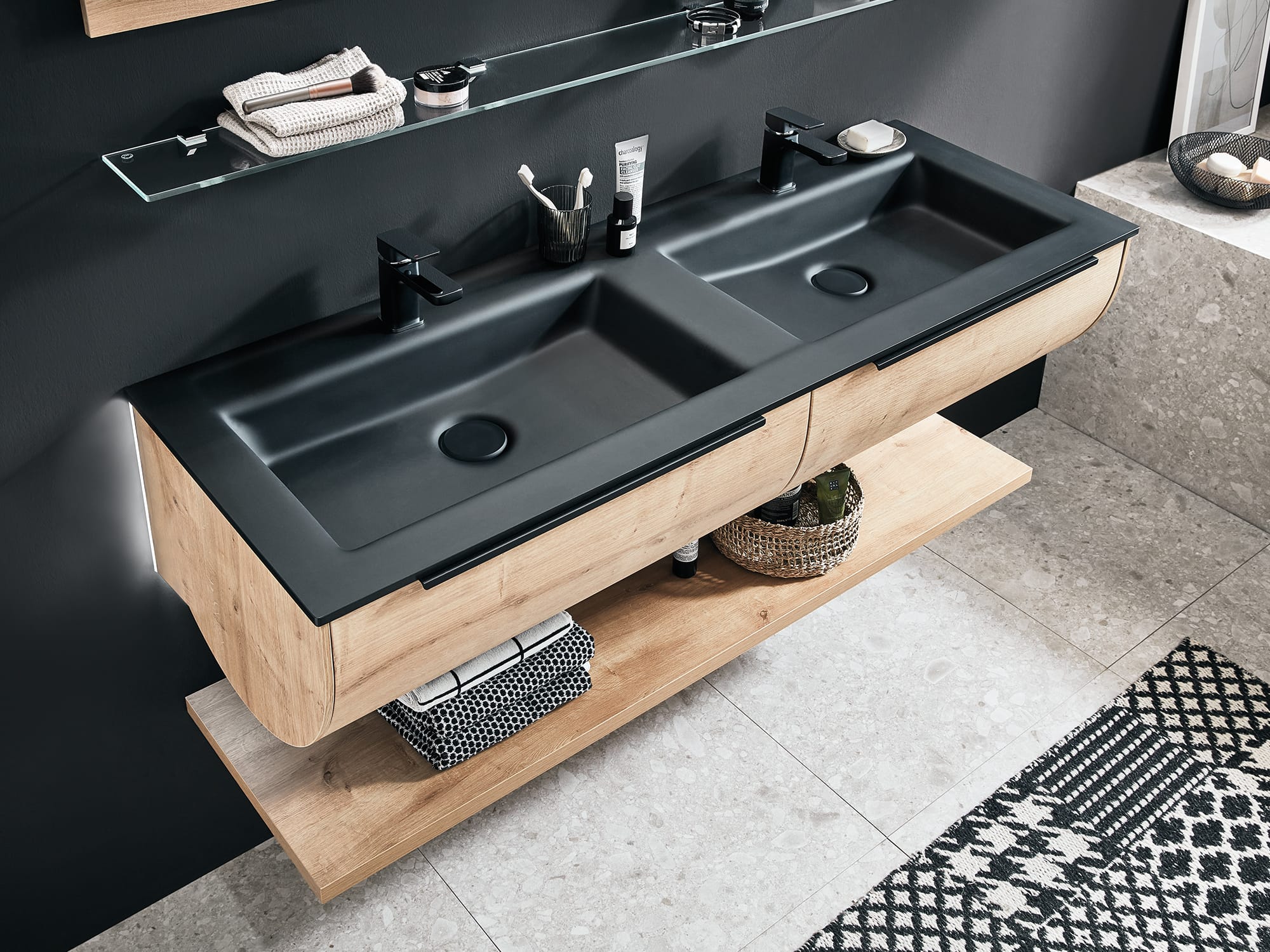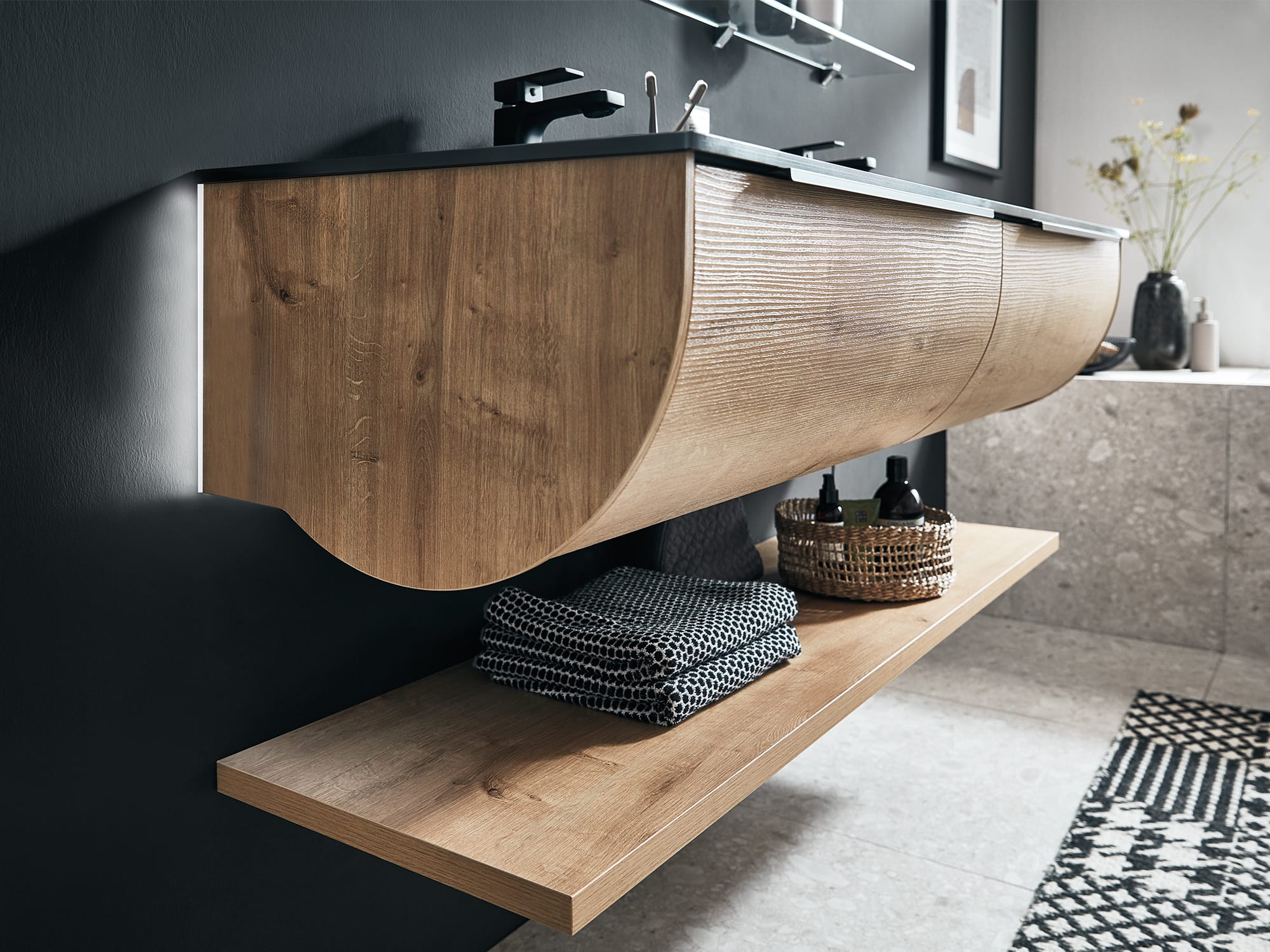 Clever storage space
A base unit that is rounded at the bottom or optional roller blinds create clever storage space for your bathroom utensils.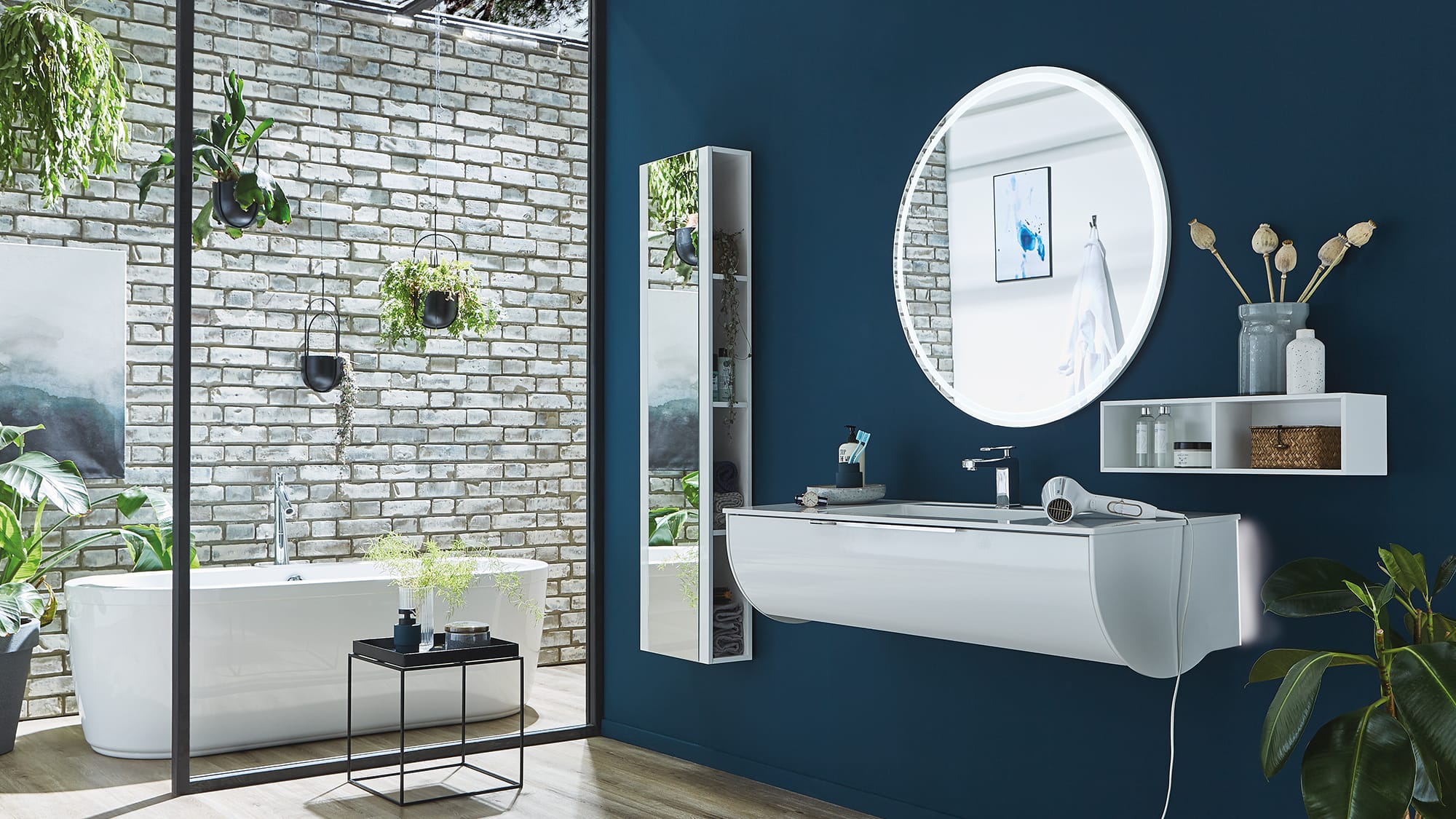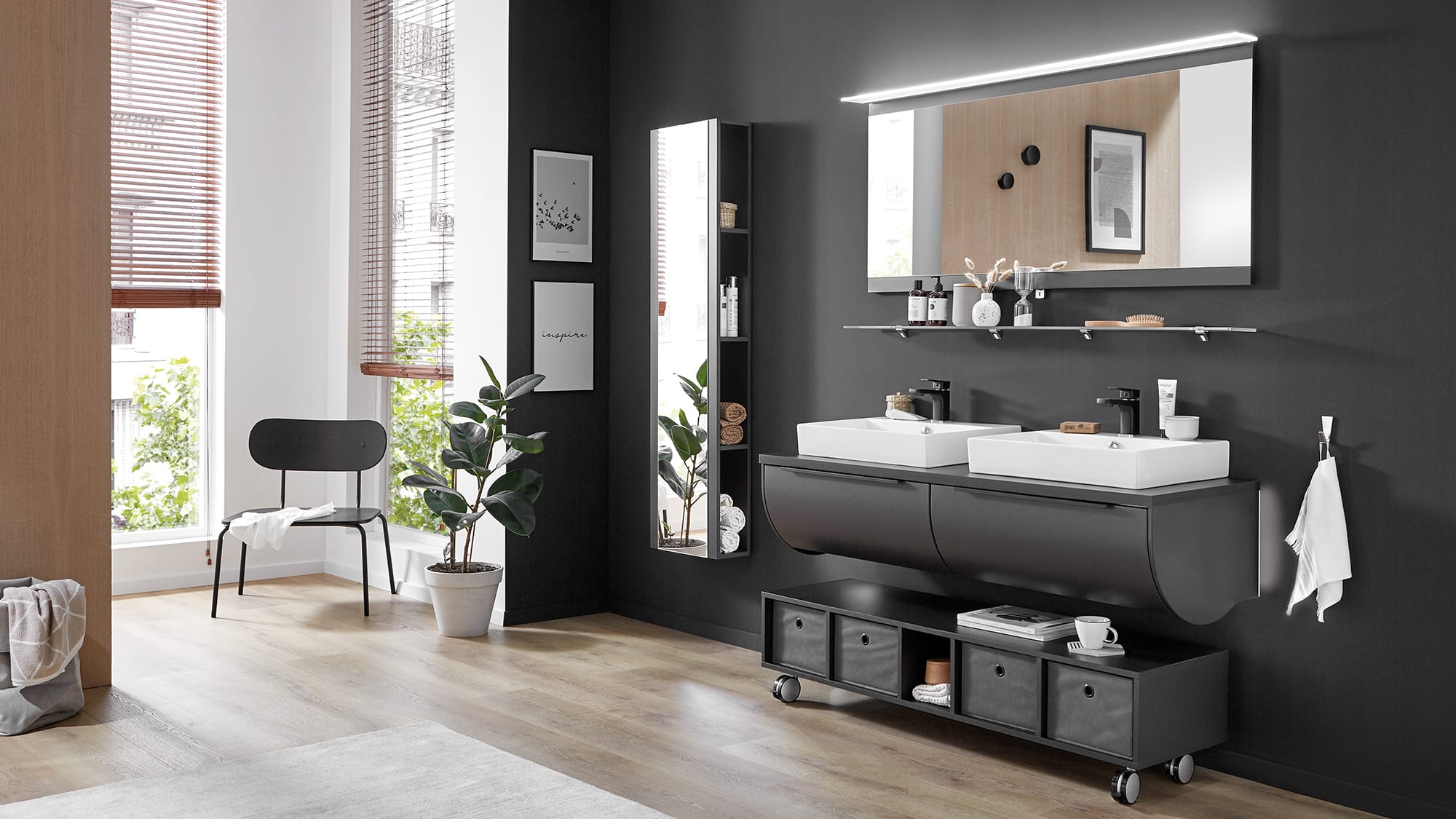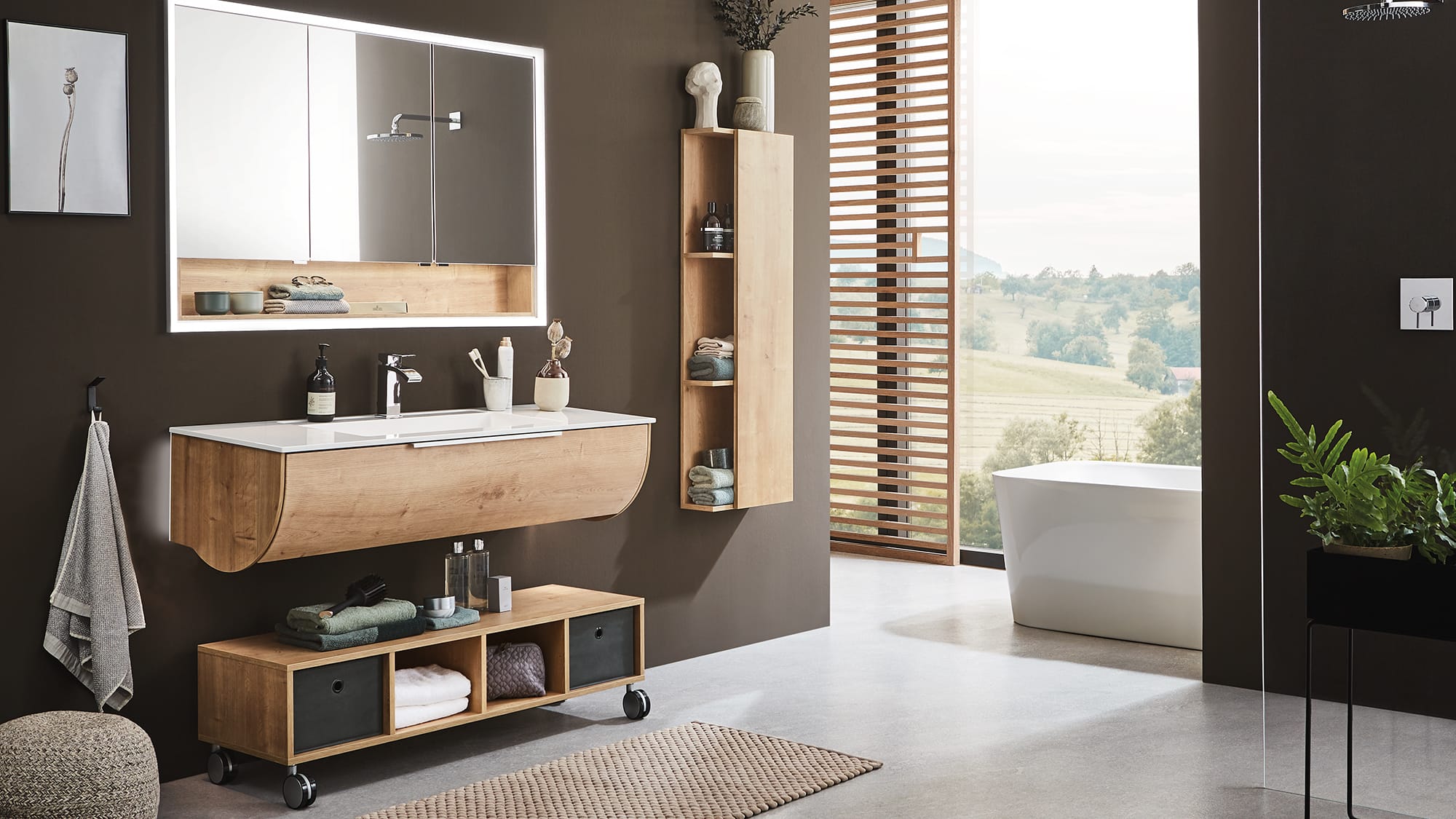 Washbasin optiwhite glass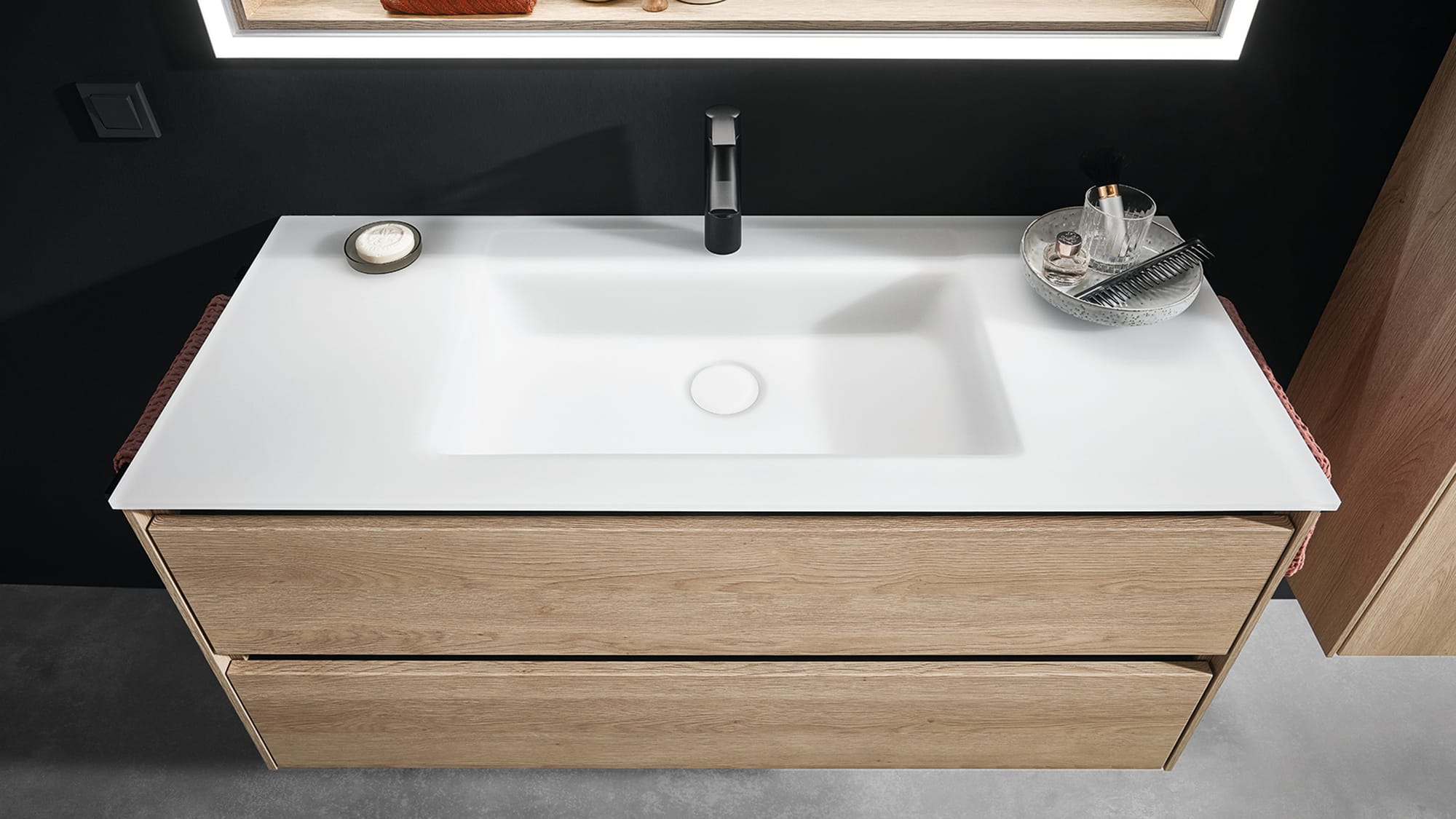 Washbasin matt black glass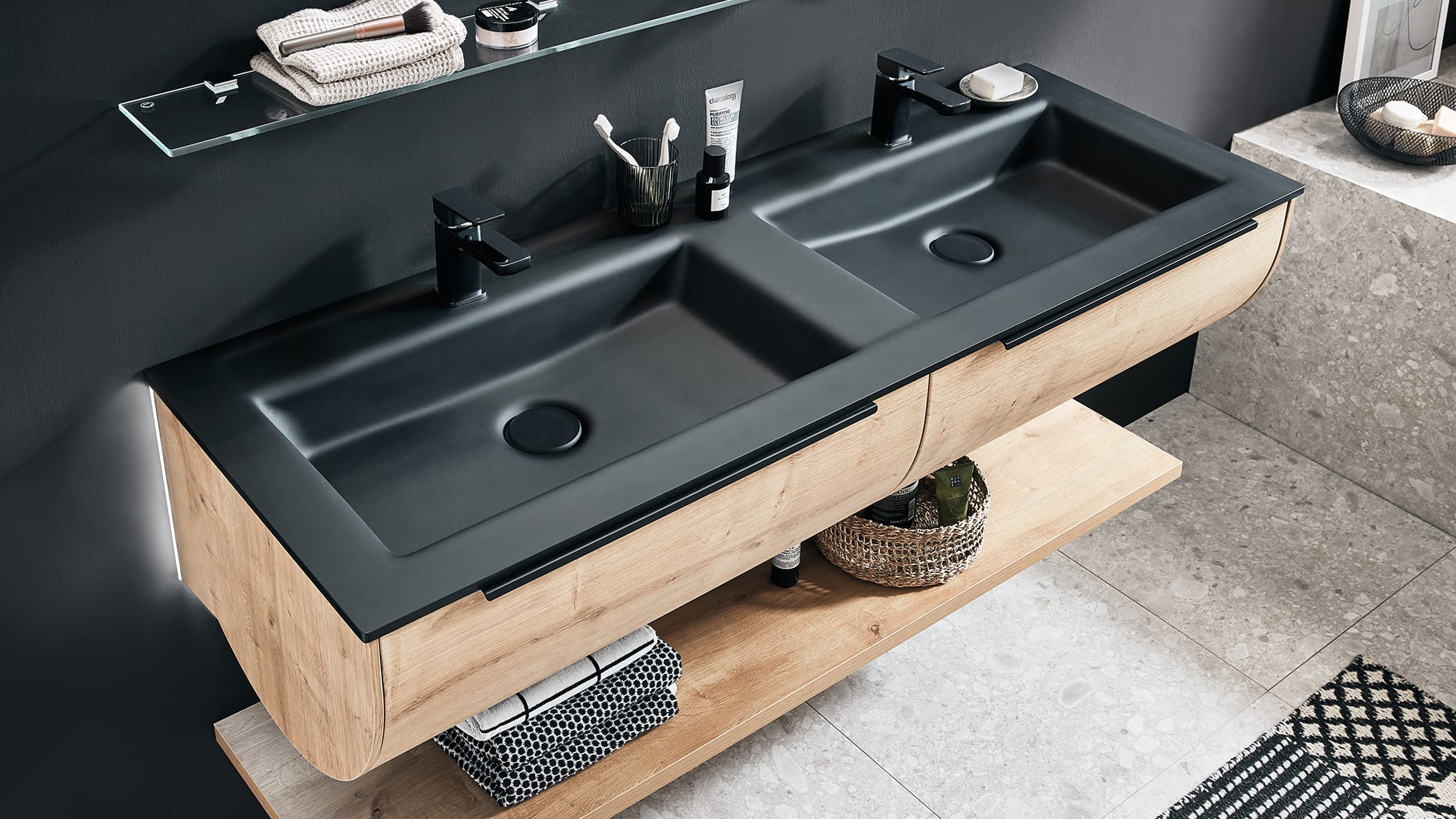 Ceramic countertop washbasin
Reflex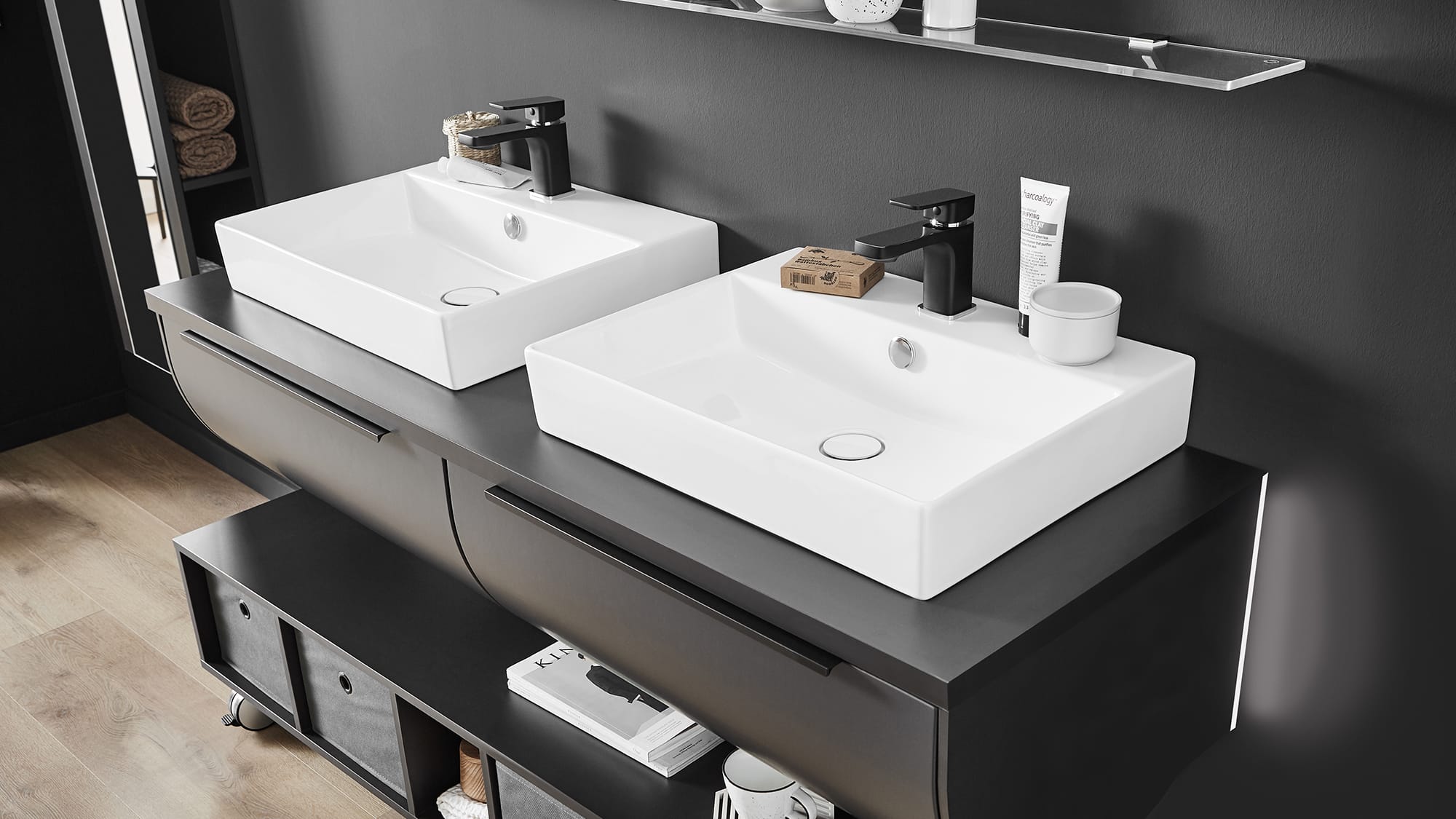 STONEPLUS washbasin
Reflex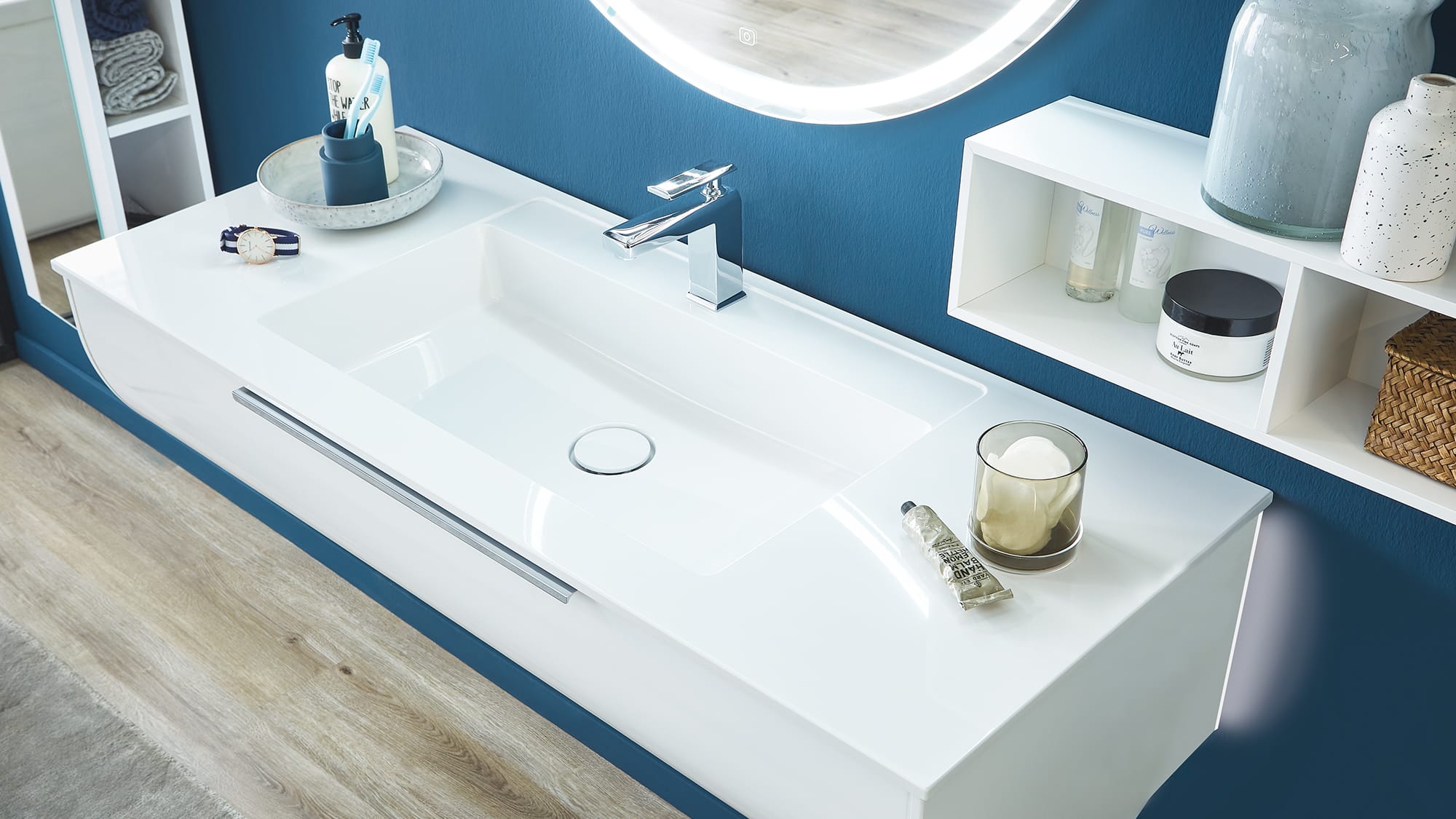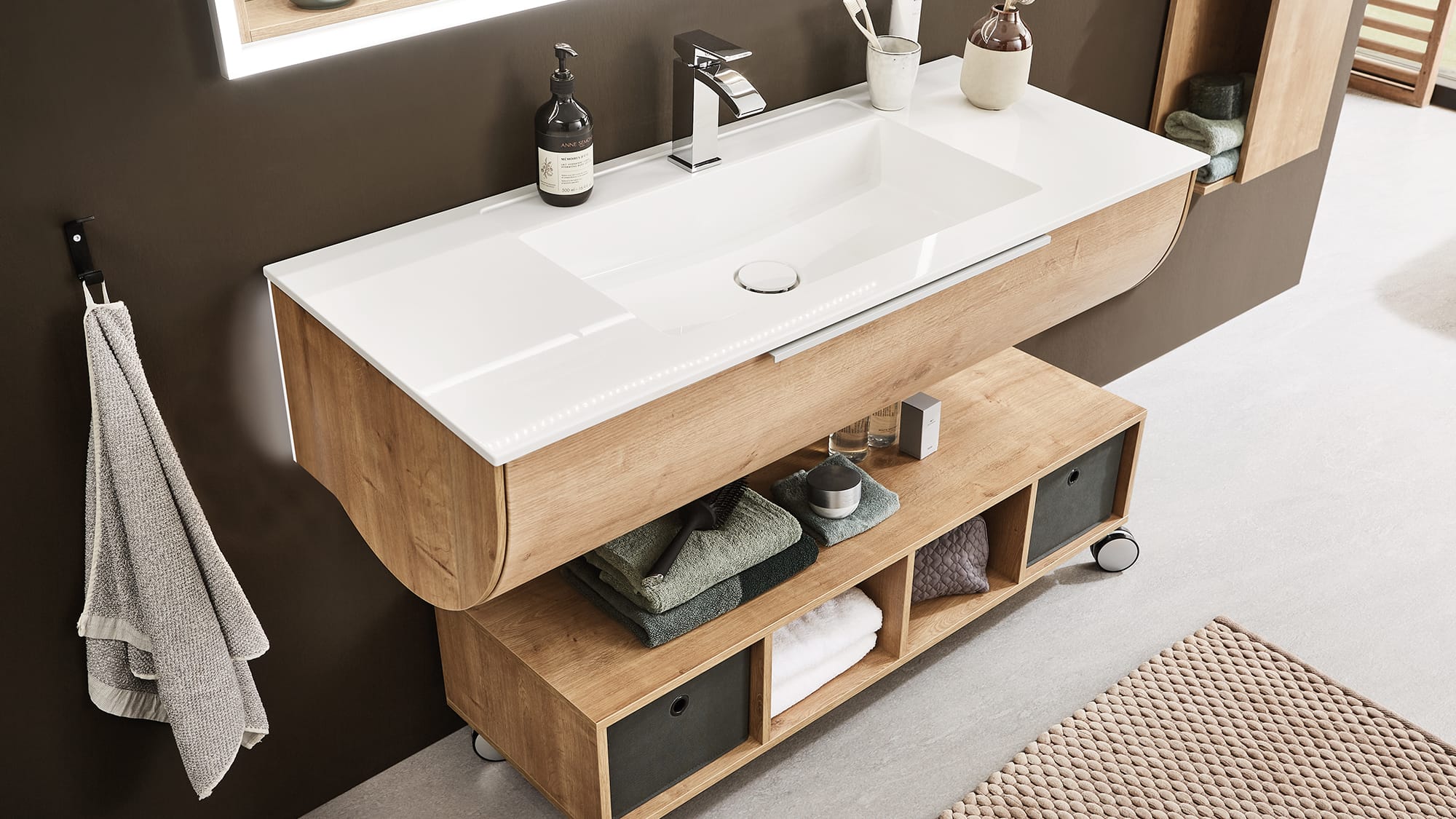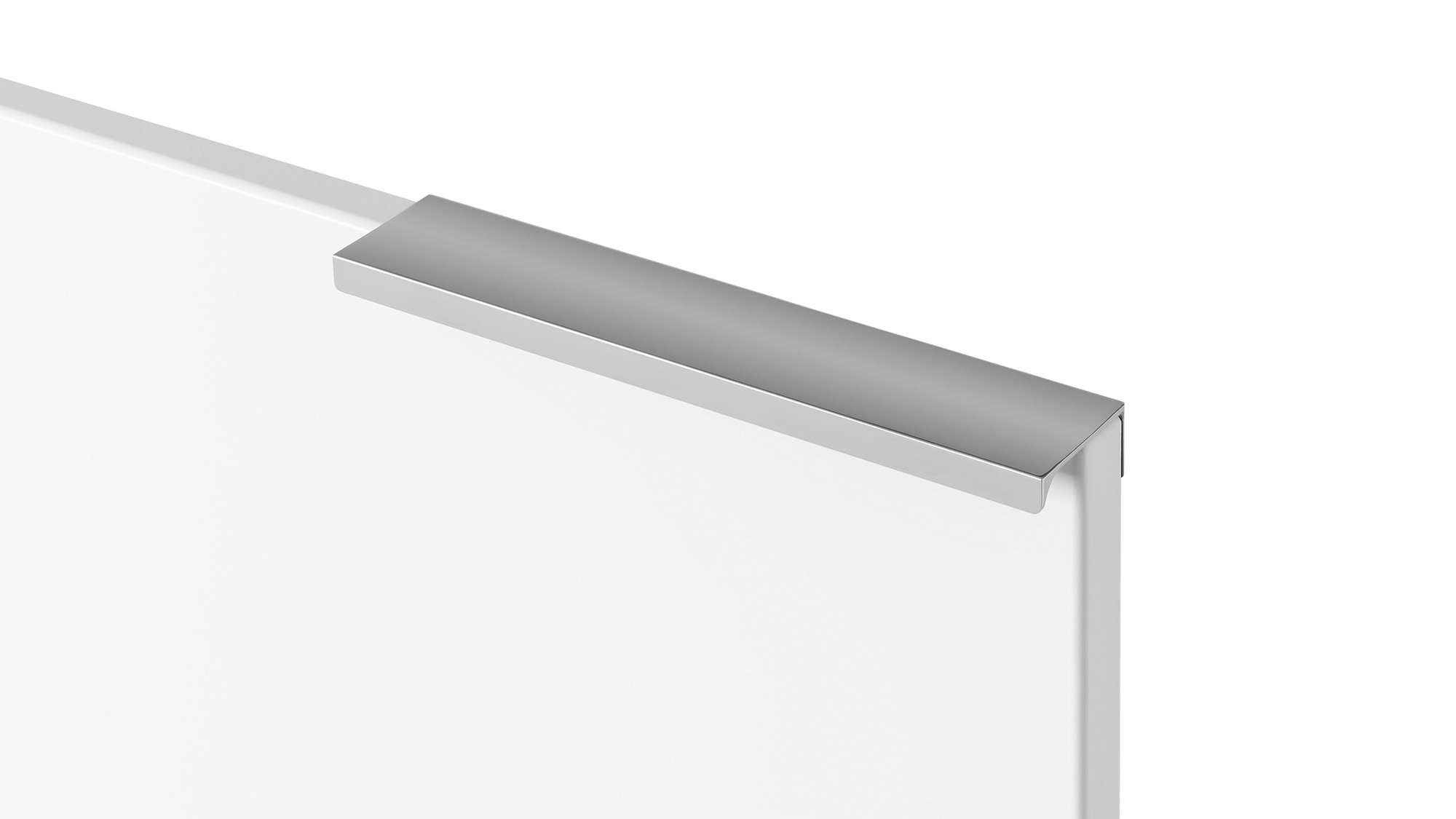 Handle 338 matt aluminium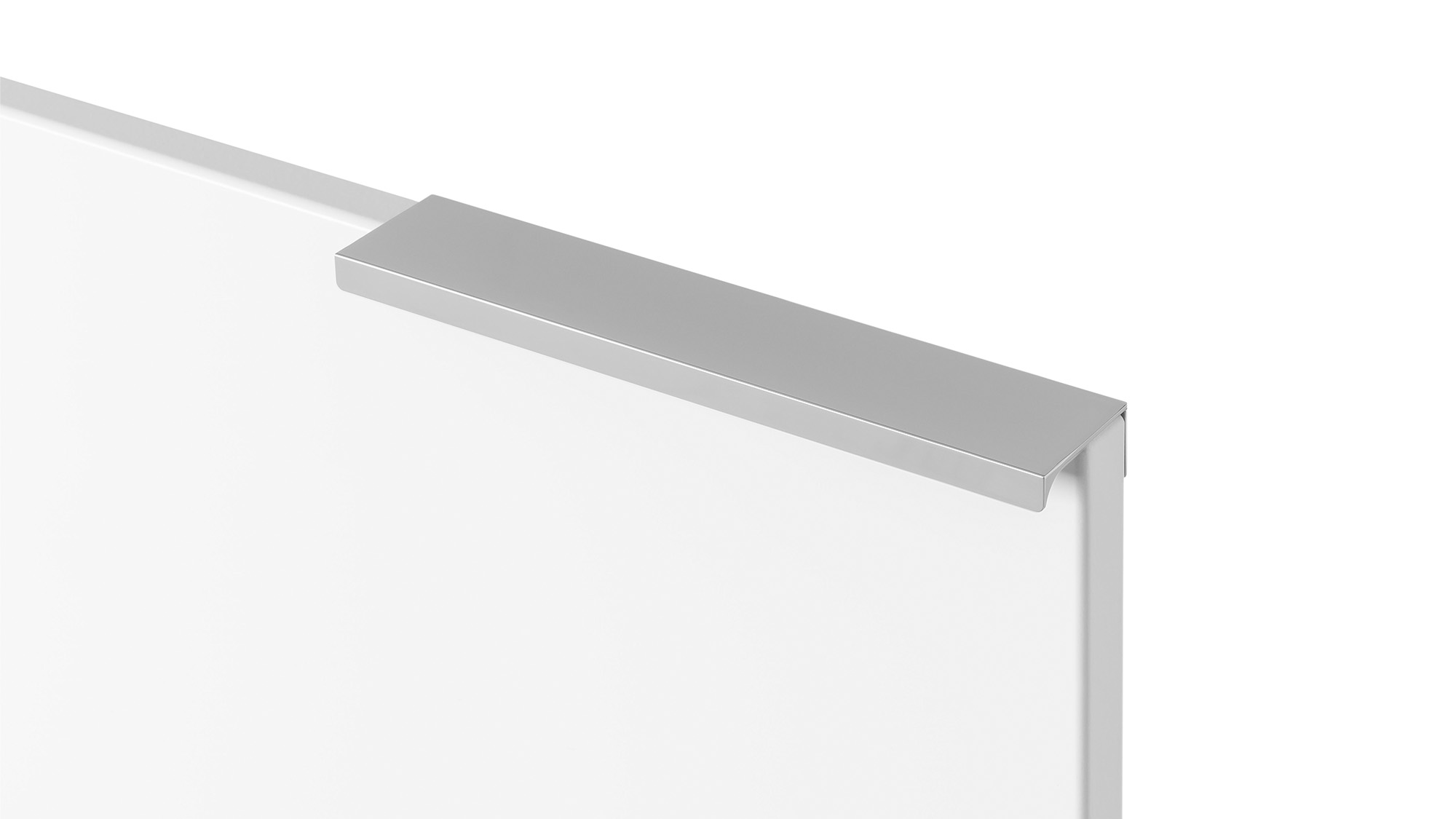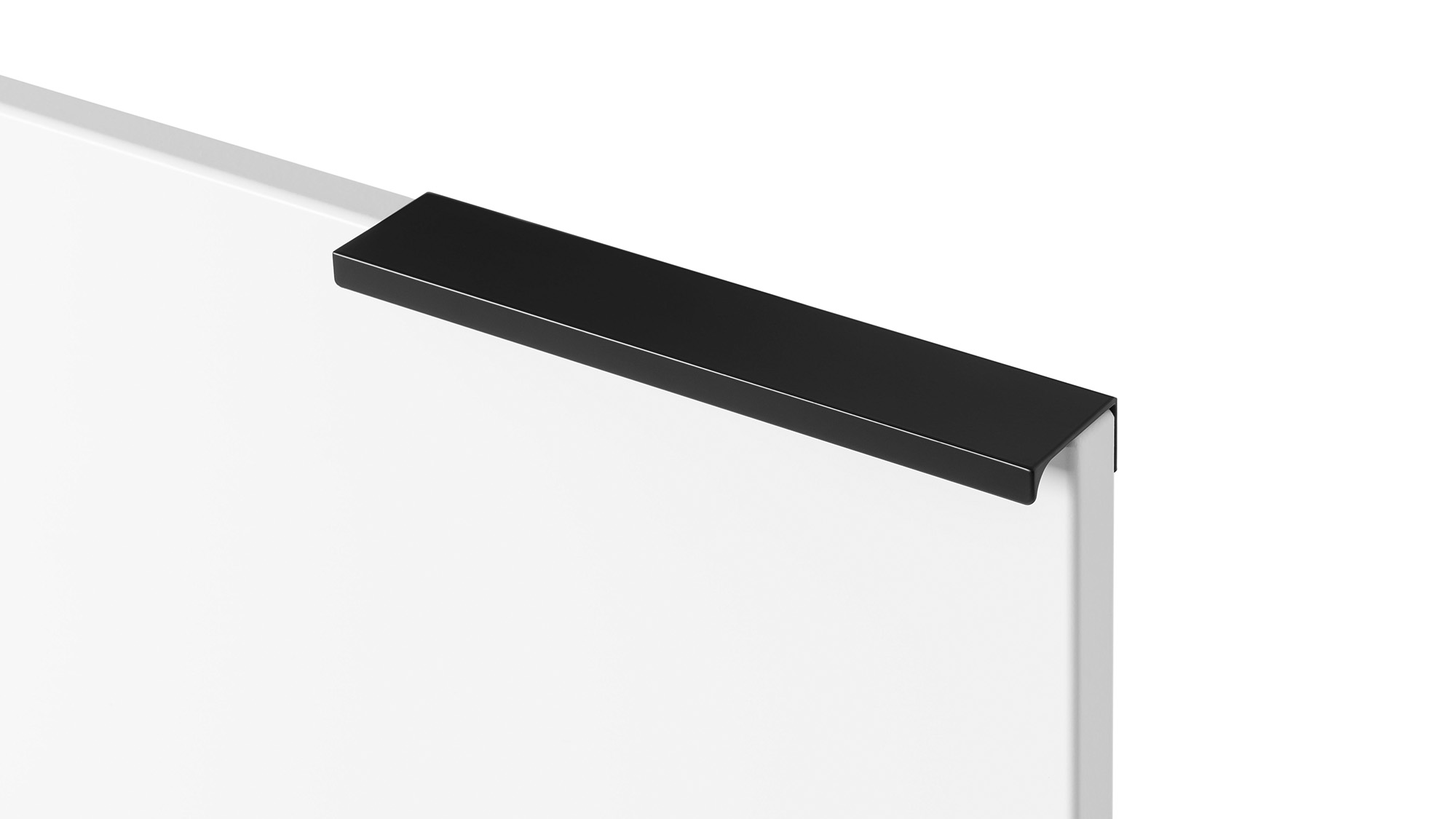 Front / carcase decors Polar white high gloss / white high gloss