Experience the highlight of this year's new products: the "New Xpression" range. It combines a factual modern design concept with the consistent linearity of continuous handle profiles in aluminium, which also appeal for ergonomic reasons. The linear profiles are available in aluminium or lacquered in plain colours - for an unmistakeable look just as you want.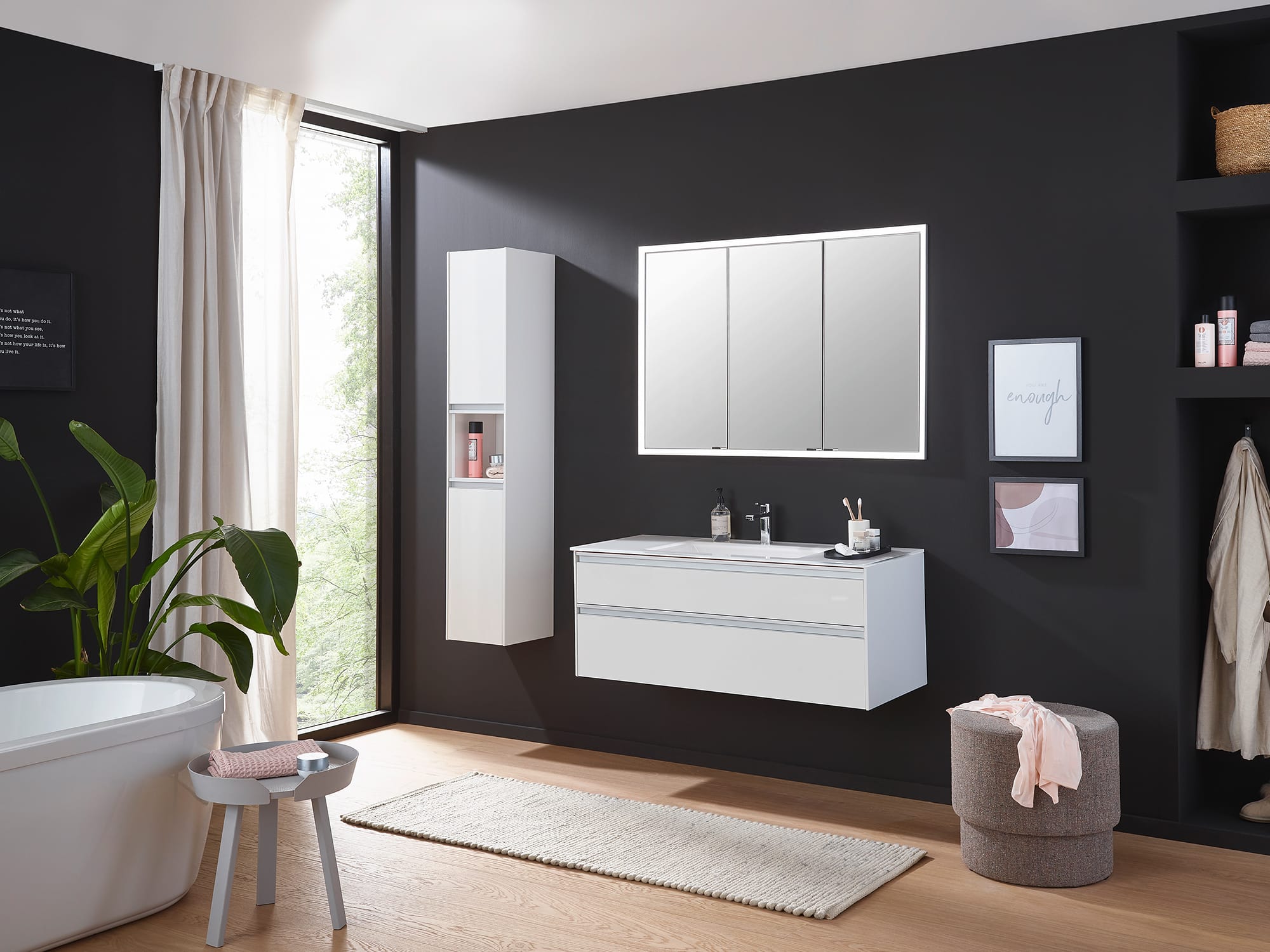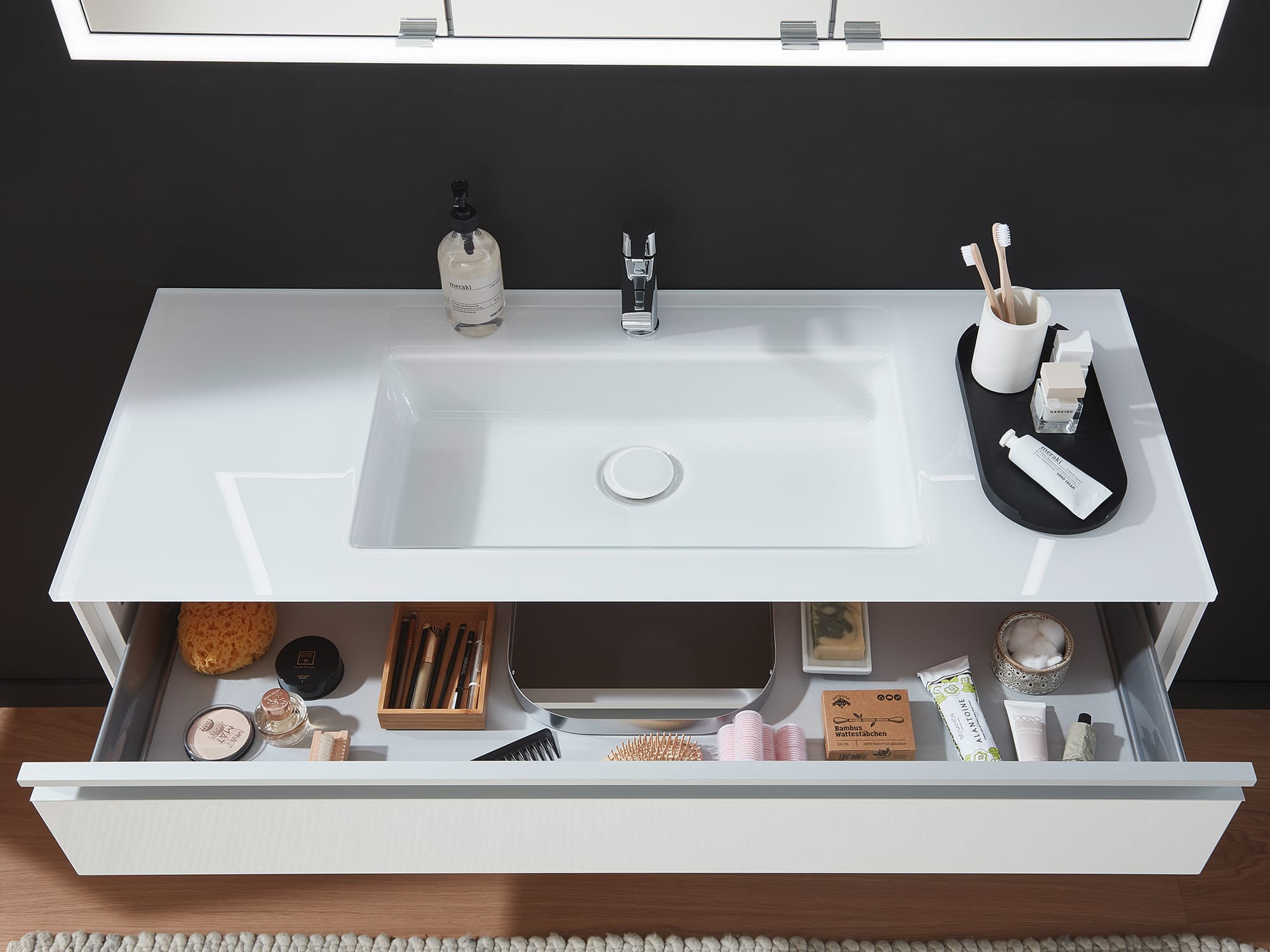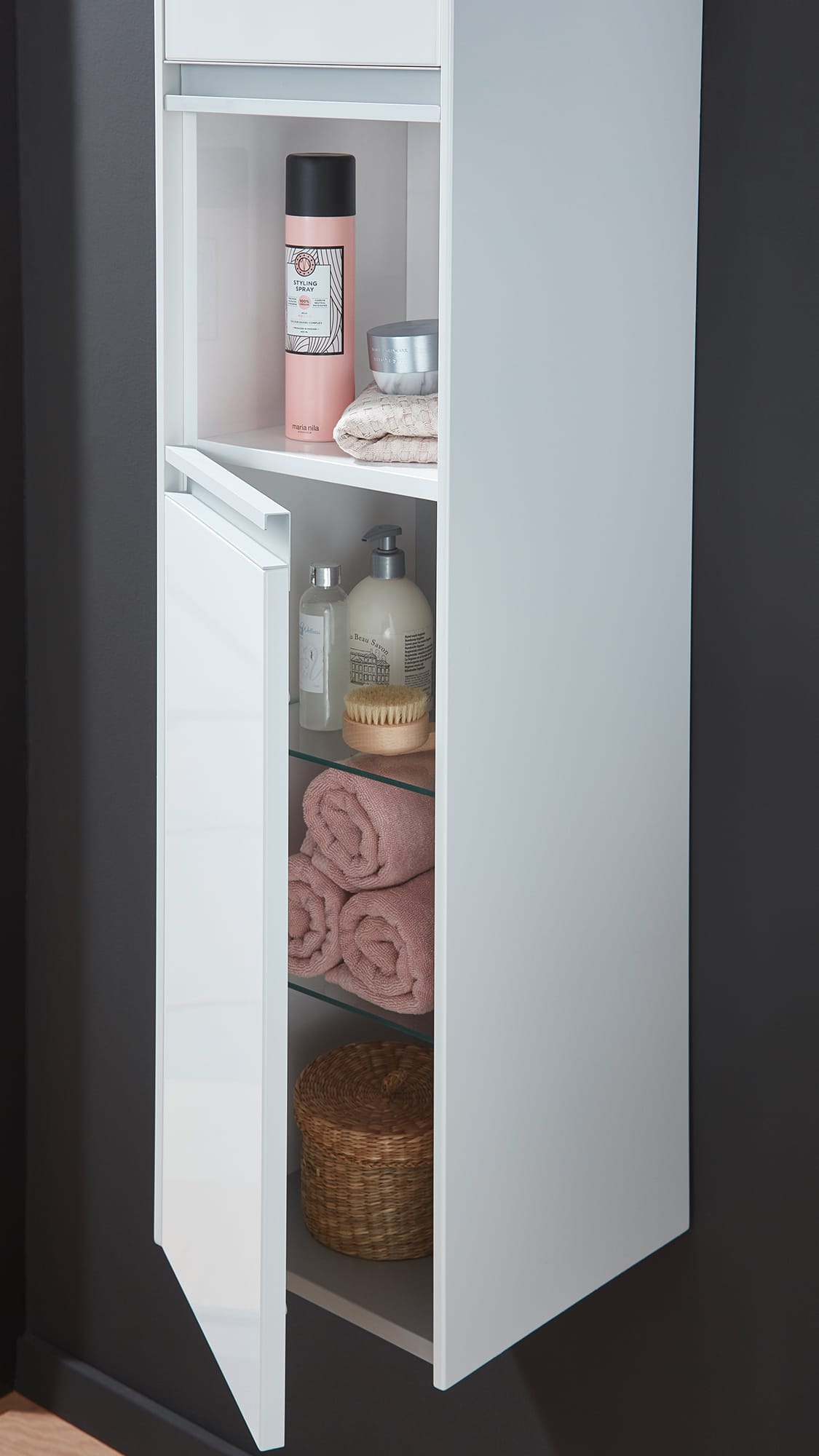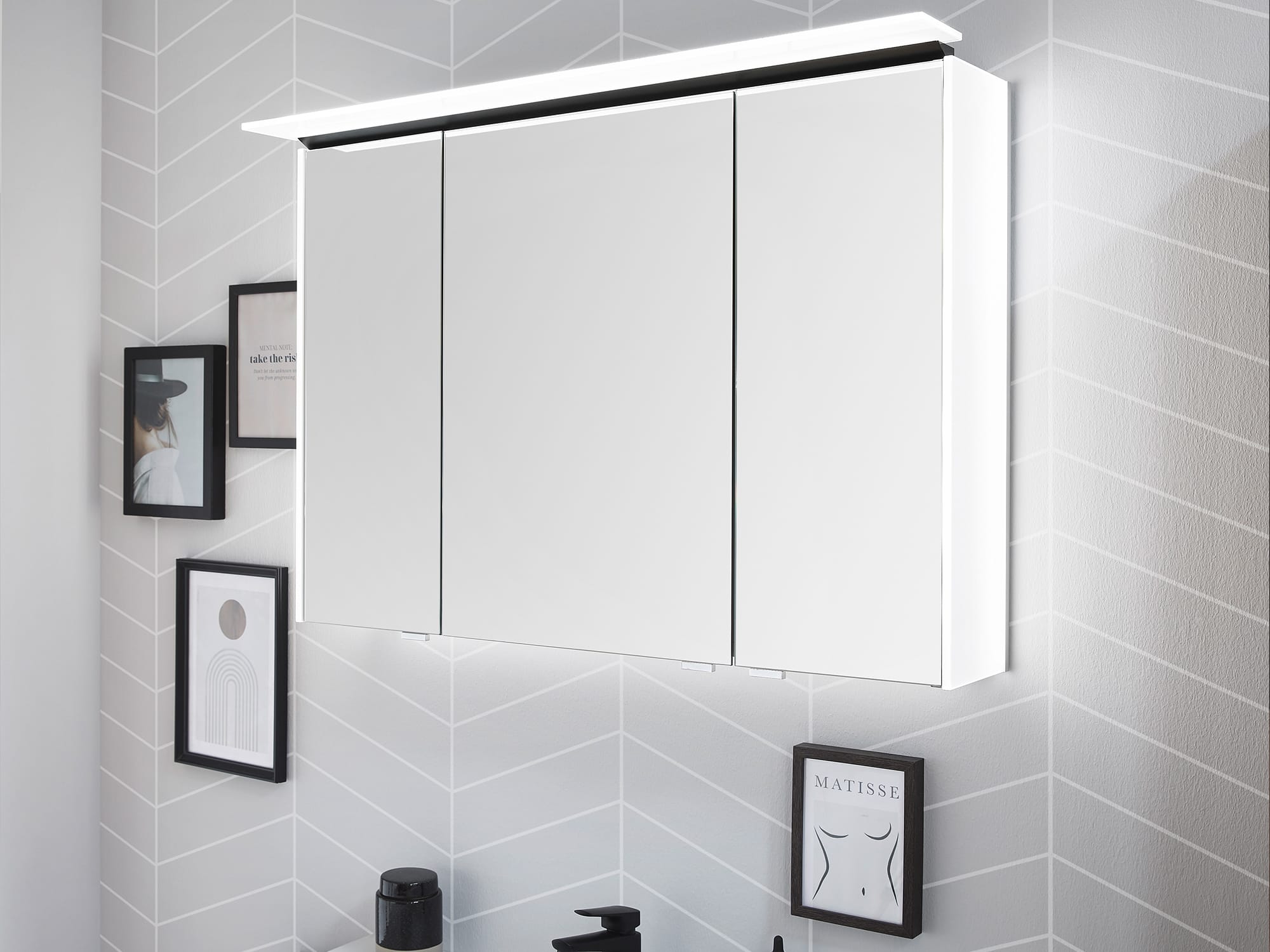 Individual design ideas
"New Xpression" also appeals for its innovative mirror cabinet, which was specially developed for the range. The special feature is the LED lighting on the side that, thanks to the puris emotion control, can be adapted to your own mood in colour temperature and light output.
From Cardiff oak and Cosmos grey matt to titanium matt, a total of six trendy decors are available to make individual design ideas a reality in the bathroom with "New Xpression". The results delight for their contemporary aesthetics and functionality.
Overview of other new items
Cool Line - new decor Cardiff oak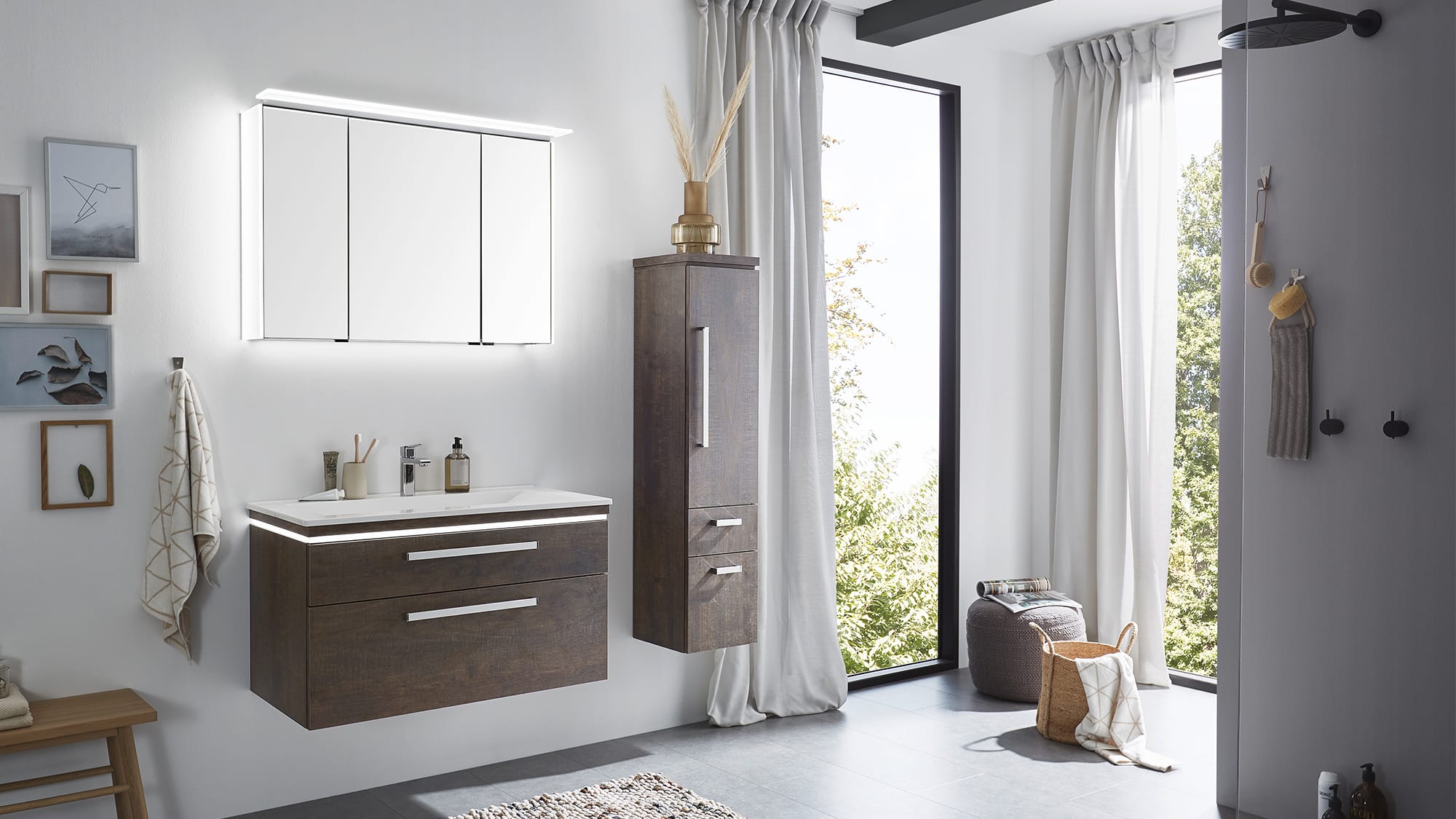 Mirror cabinet with side lighting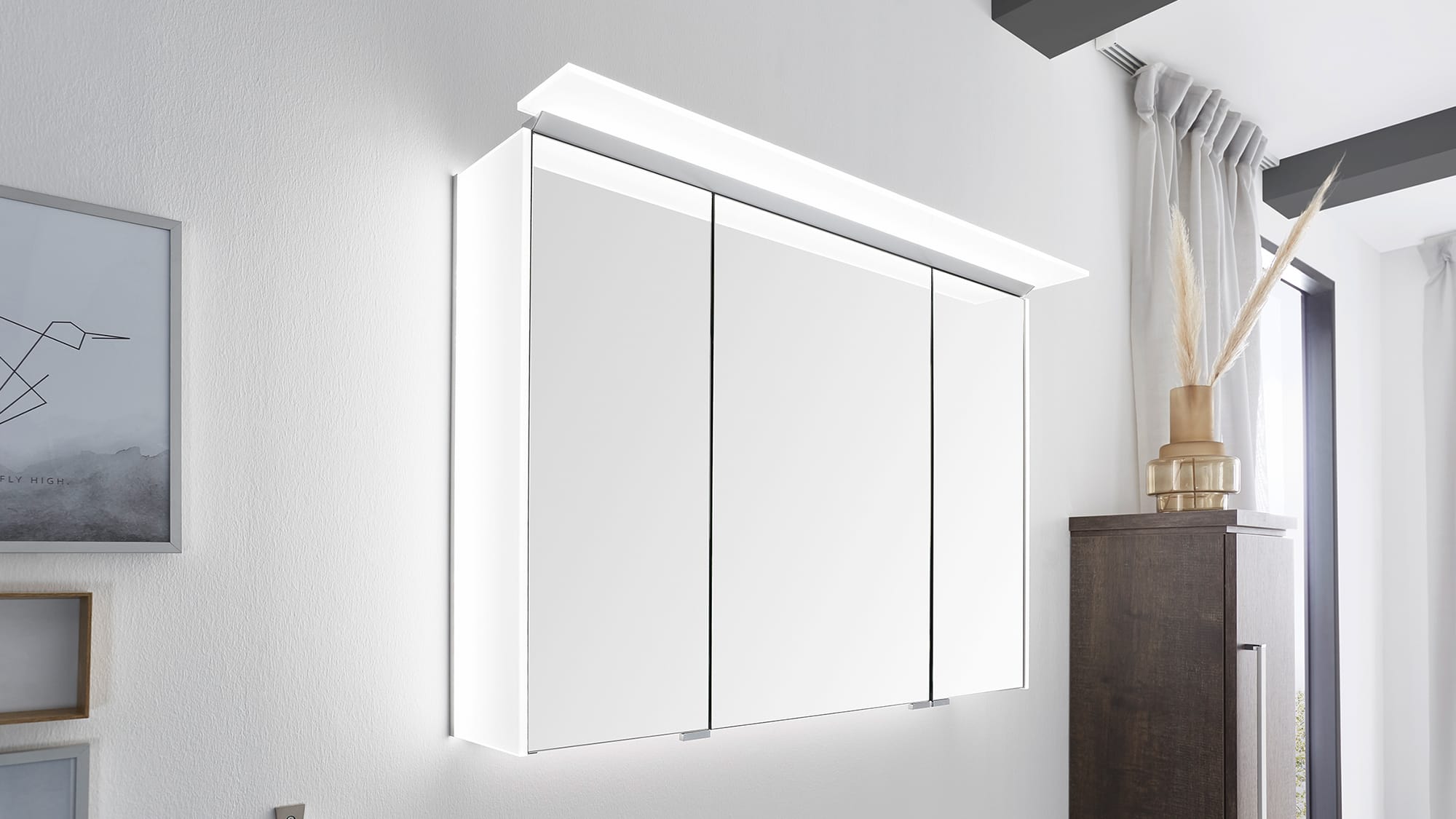 Kera Plan: decor Cardiff oak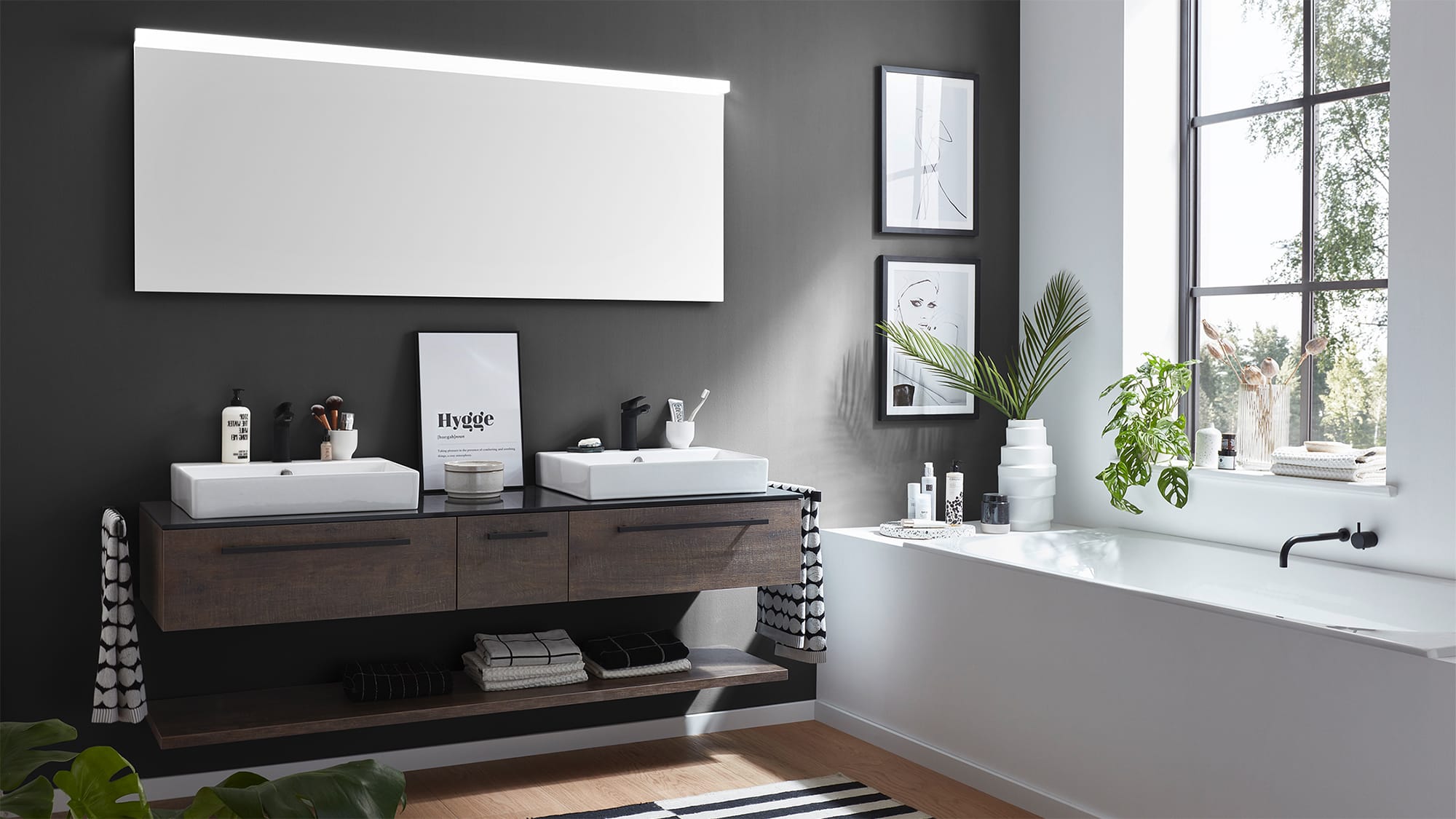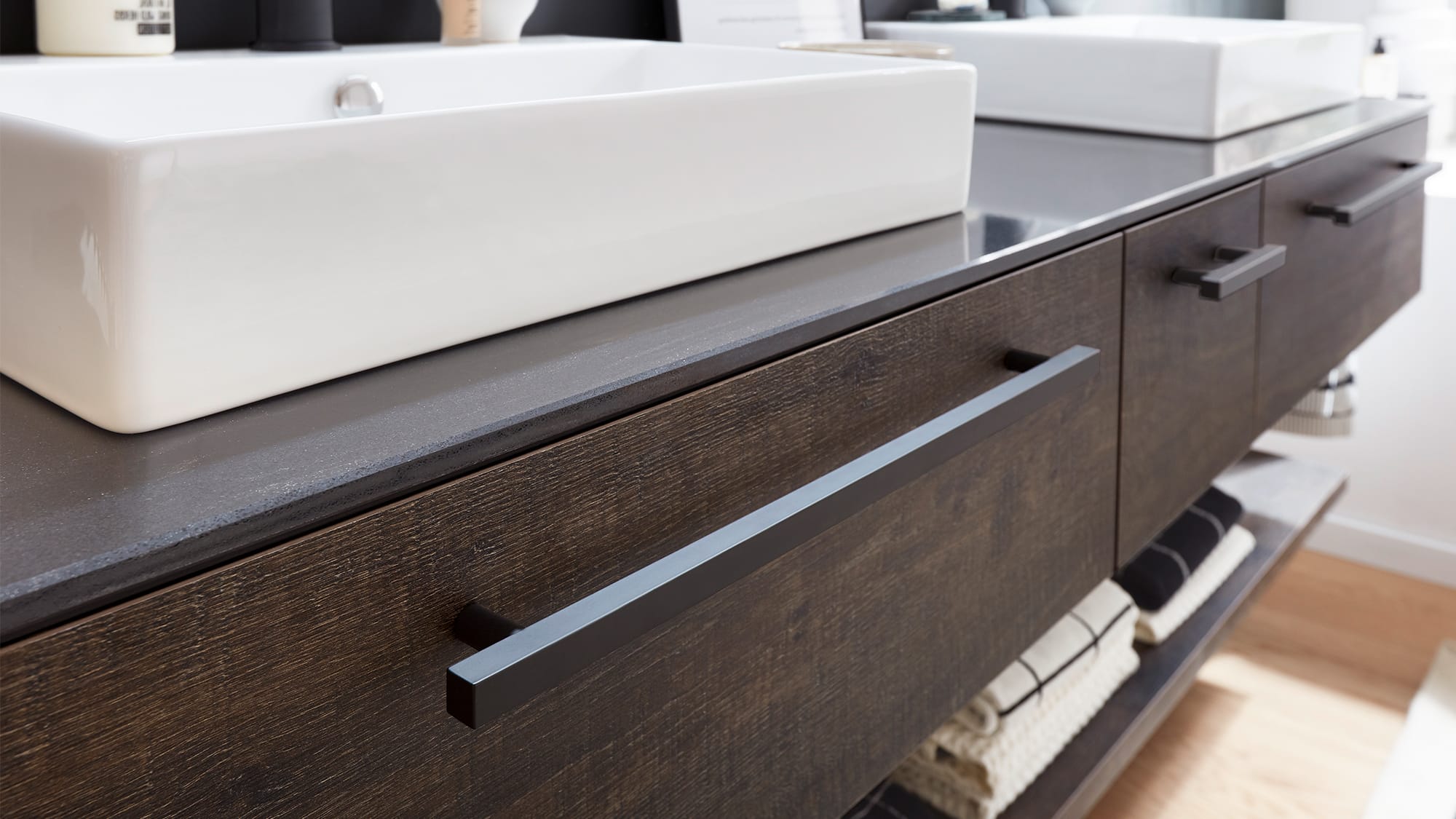 Speed: 600 mm wide combination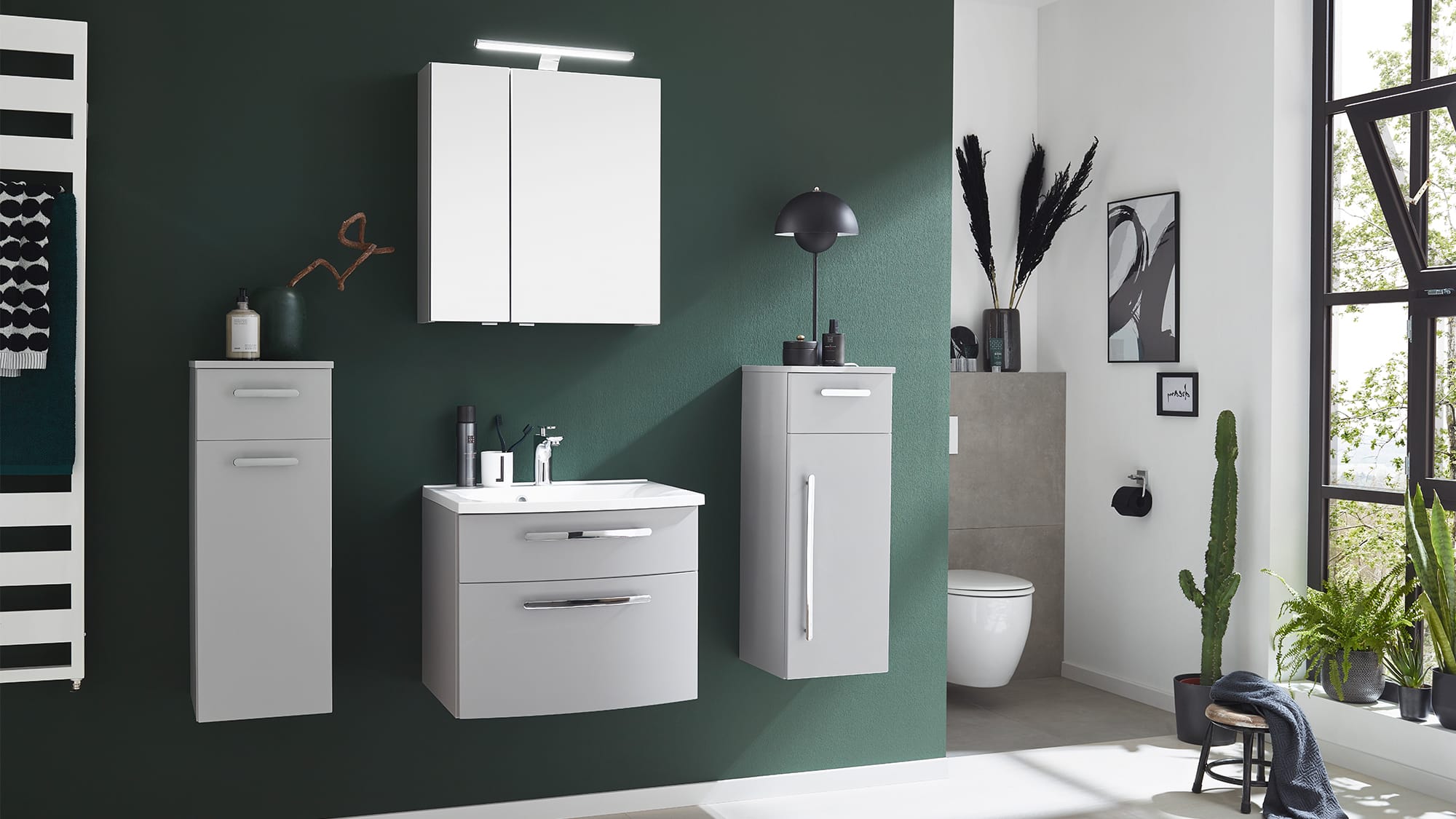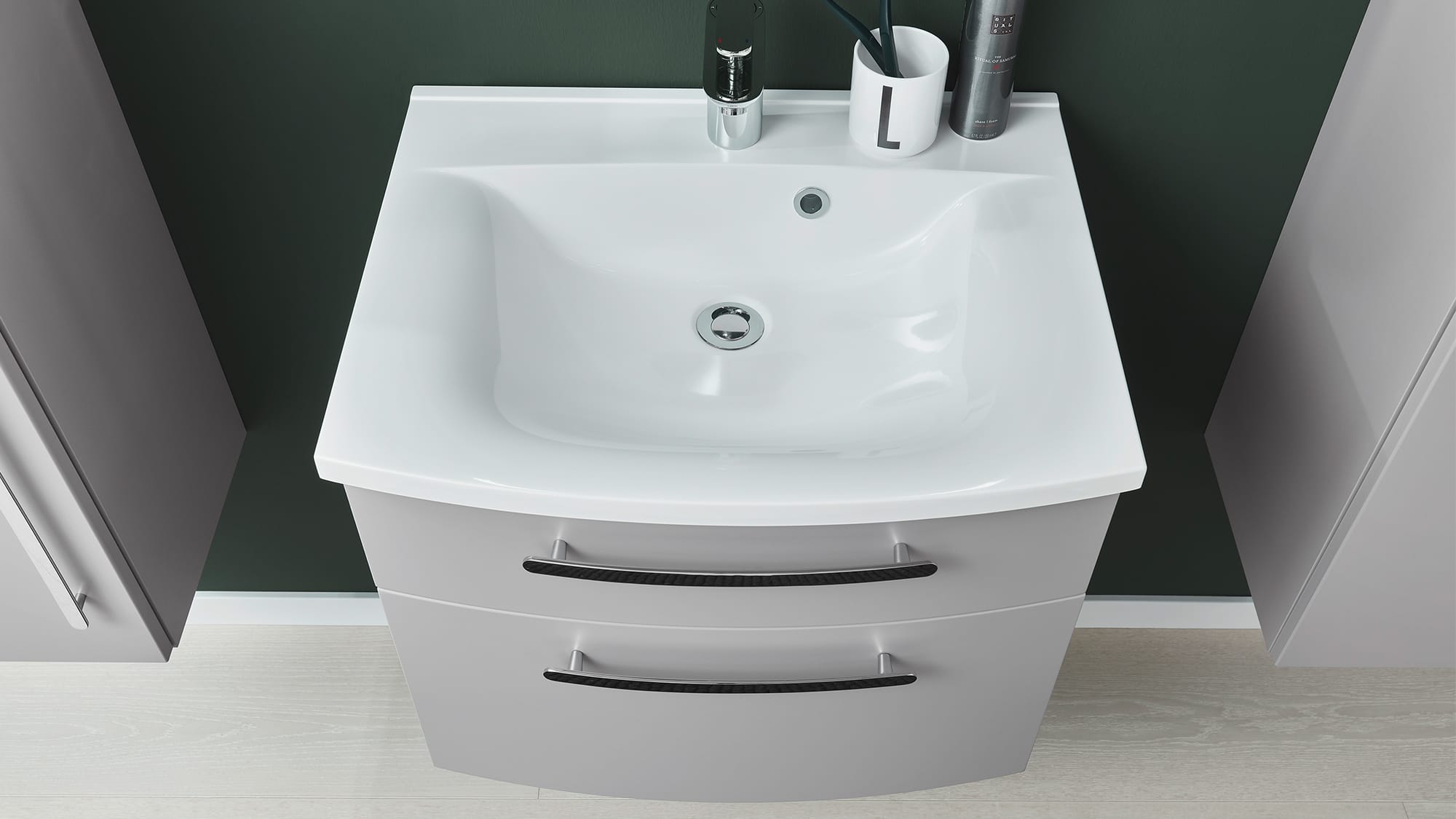 Ace: decor Cosmos grey matt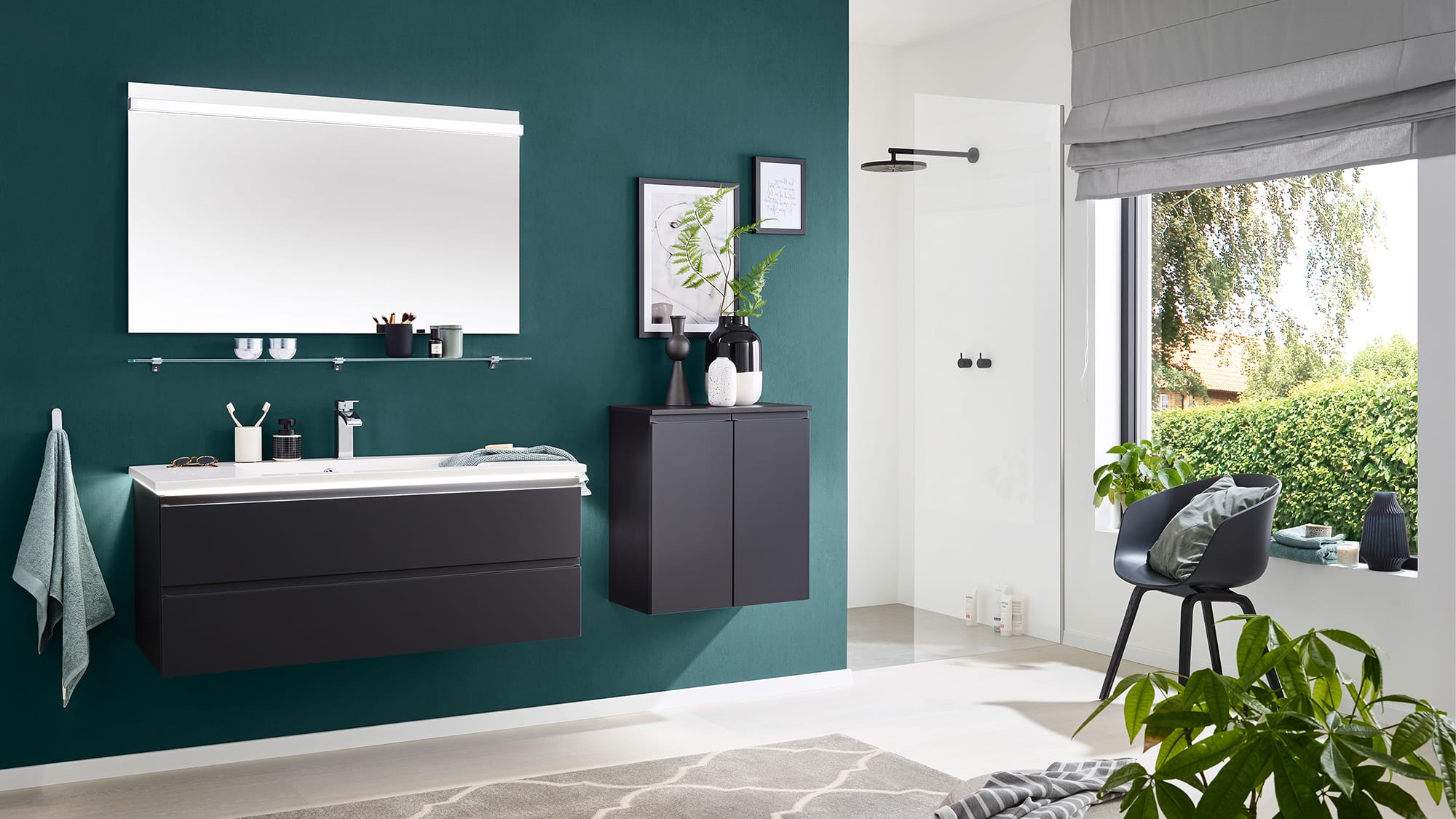 Unique: decor Cardiff oak