A material that looks appealing from the very first glance: with their exclusive charisma, glass washbasins add very special accents in bathroom design. They are an aesthetic eye-catcher, but also appeal for their practicality.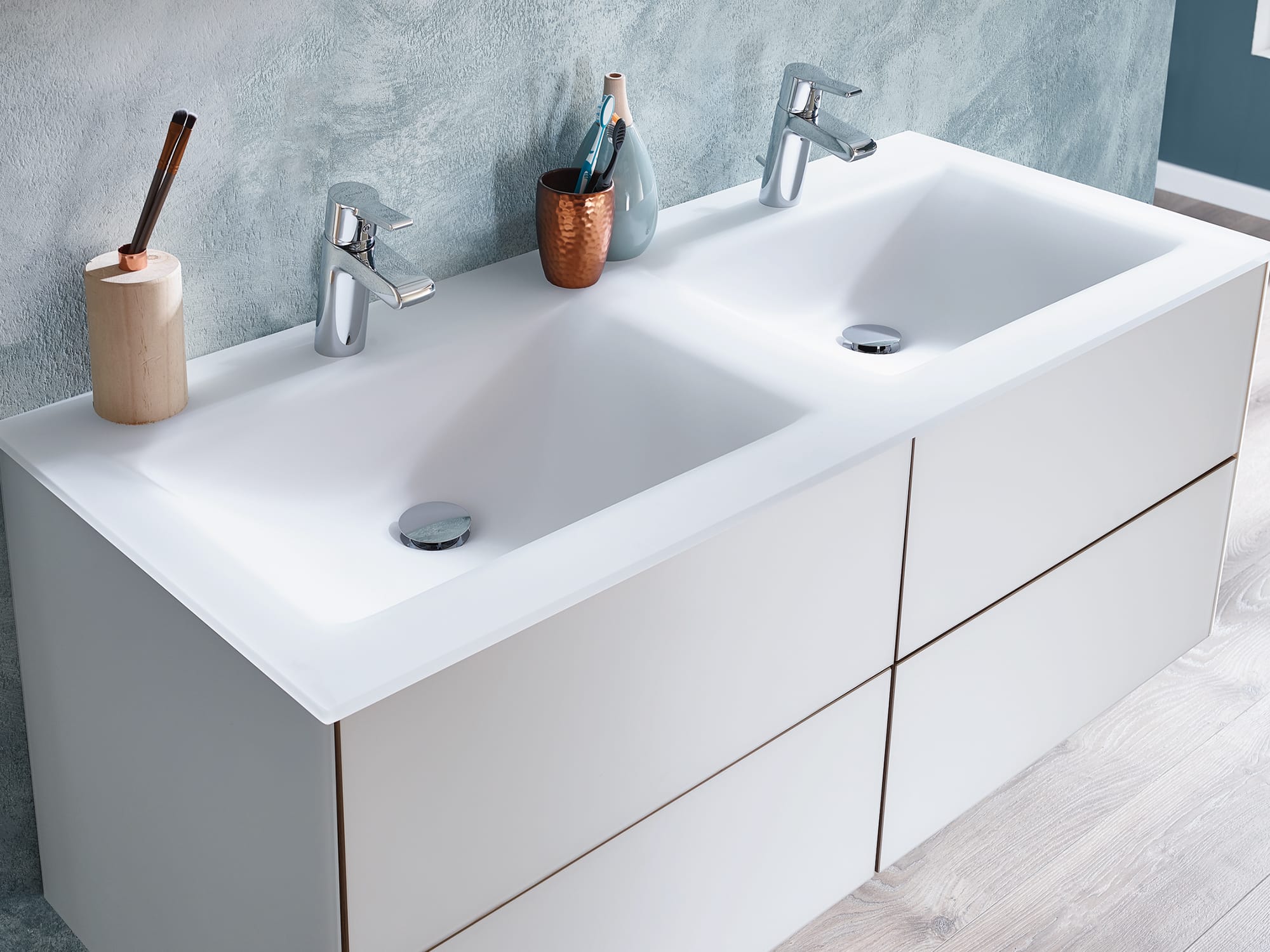 We give you the choice between exclusive glass washbasins in various shapes, colours and sizes.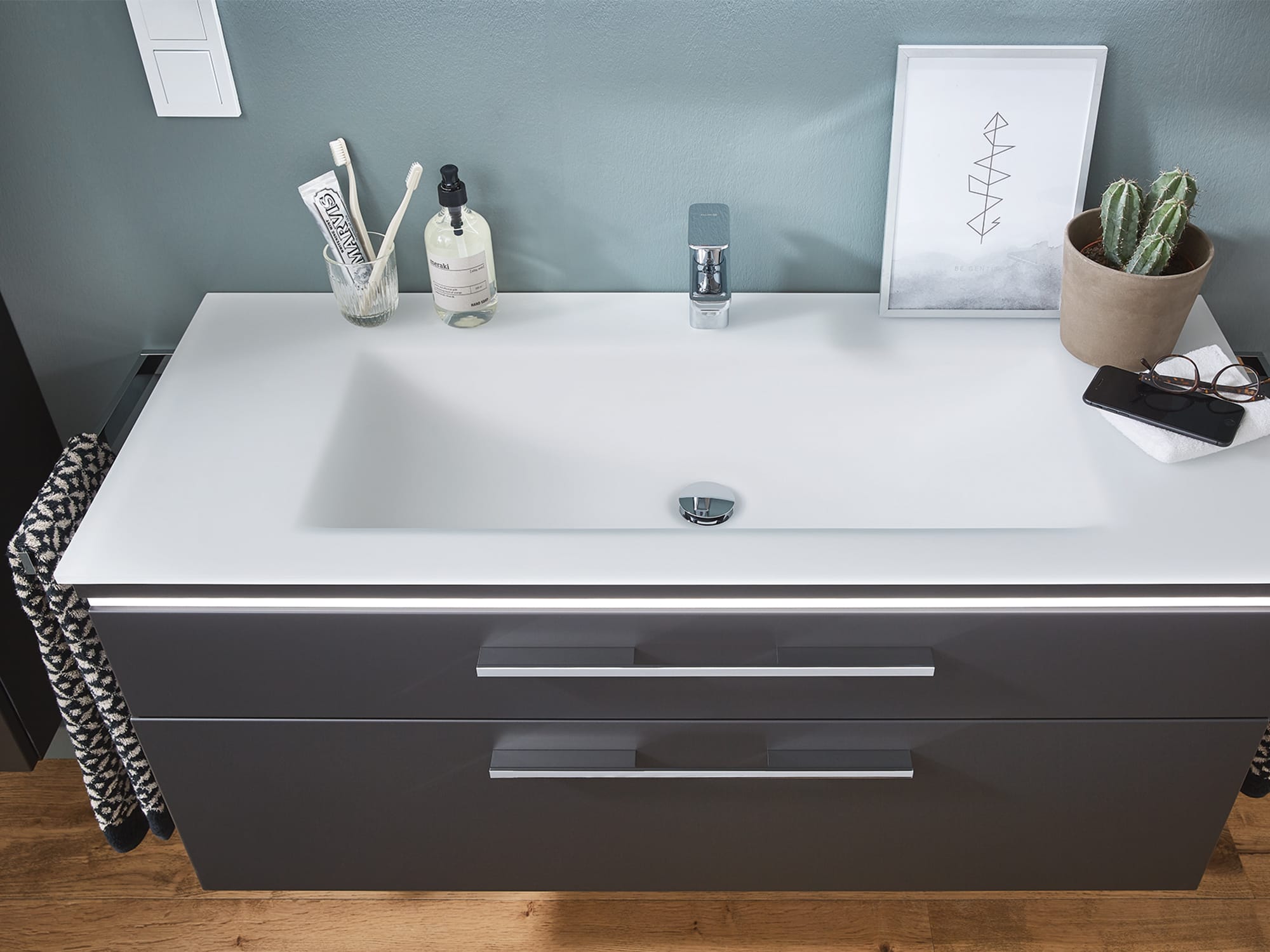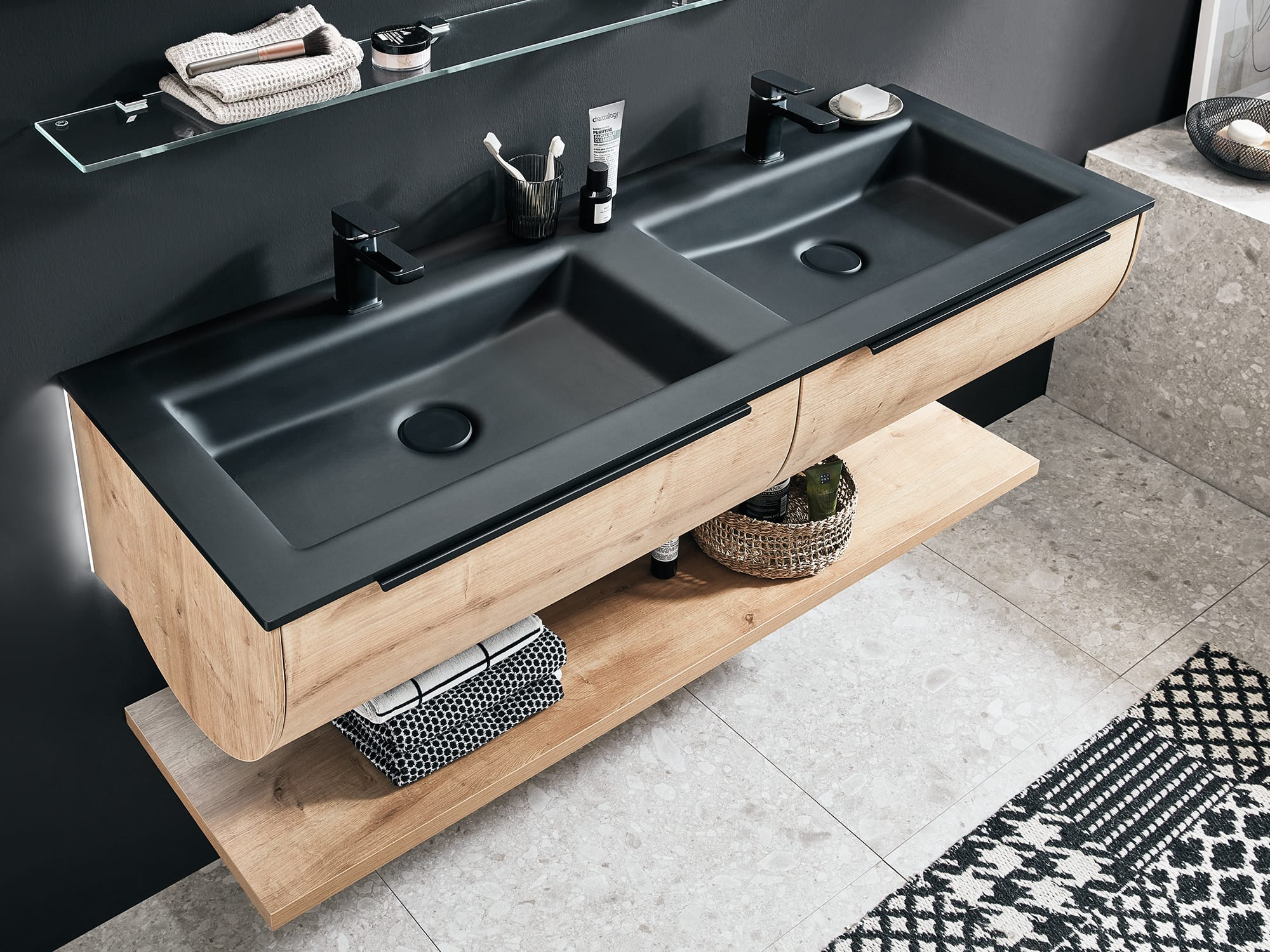 An elegant material that appeals for its convincing characteristics. Our sustainably made STONEPLUS washbasins are highly durable and hard-wearing mineral composite basins.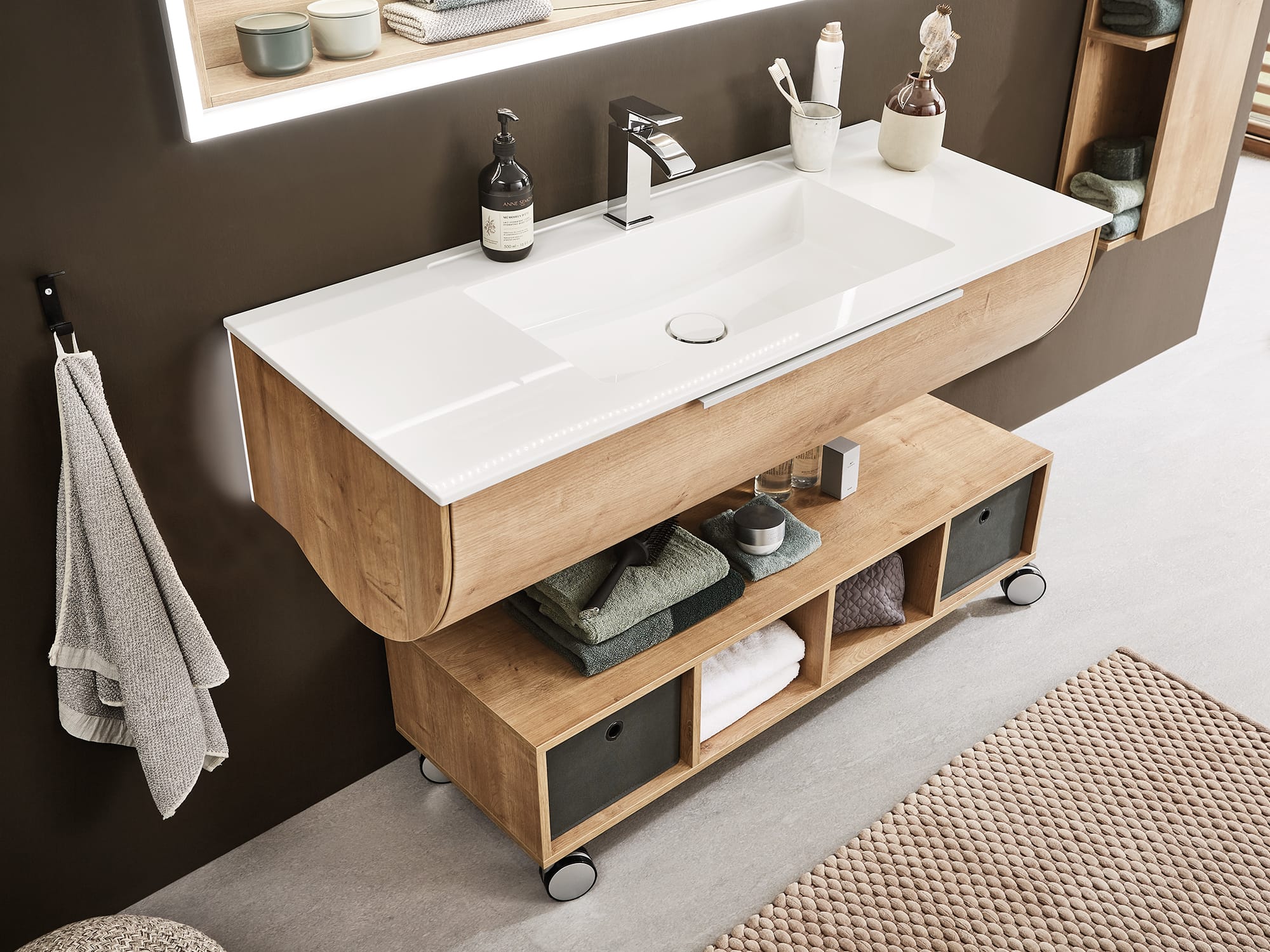 35 percent more resilient than conventional mineral composite, STONEPLUS is notable for its very smooth, non-porous surface. They appeal for their natural shine and the warm feel against the skin. The surfaces are also ultra-hygienic, resistant to impacts, stains and temperature fluctuations, and can be repaired.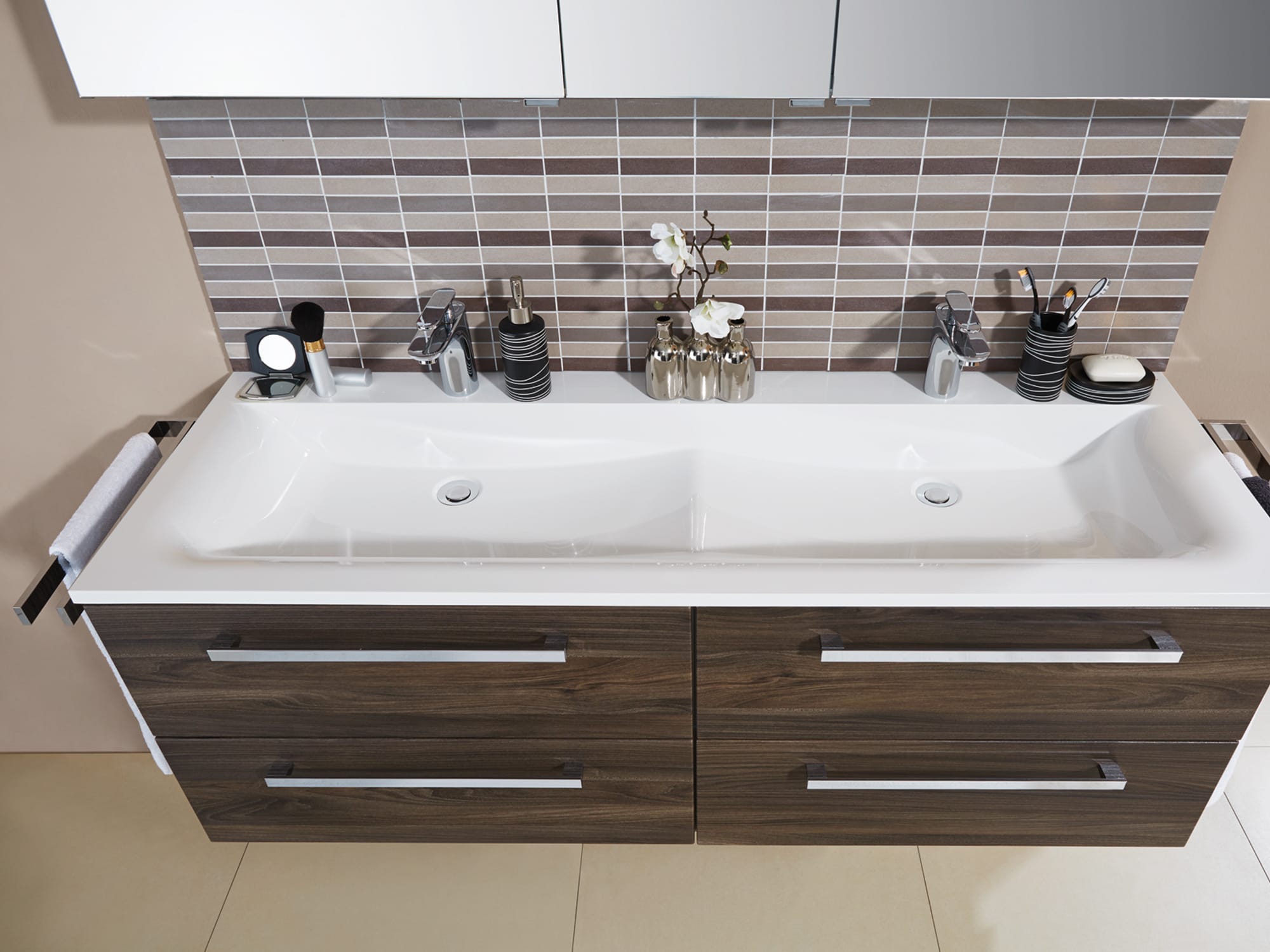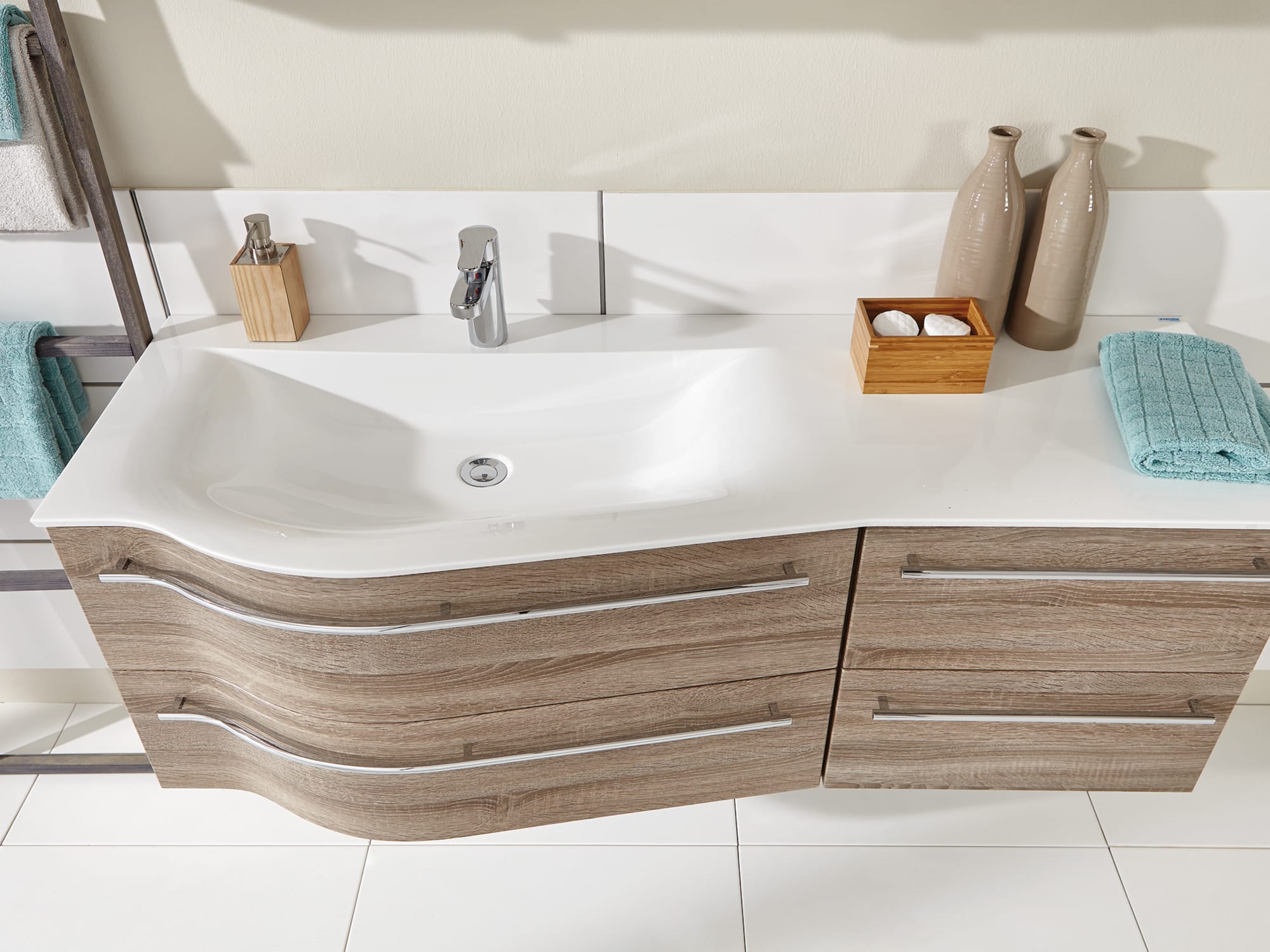 They embody a major trend in contemporary living: countertop washbasins are the stars in bathroom design. Whether ceramic or STONEPLUS, with our countertop washbasins the choice is yours. In combination with a Qsolid washbasin countertop in standard sizes or customised, there are various models to choose from and plan with.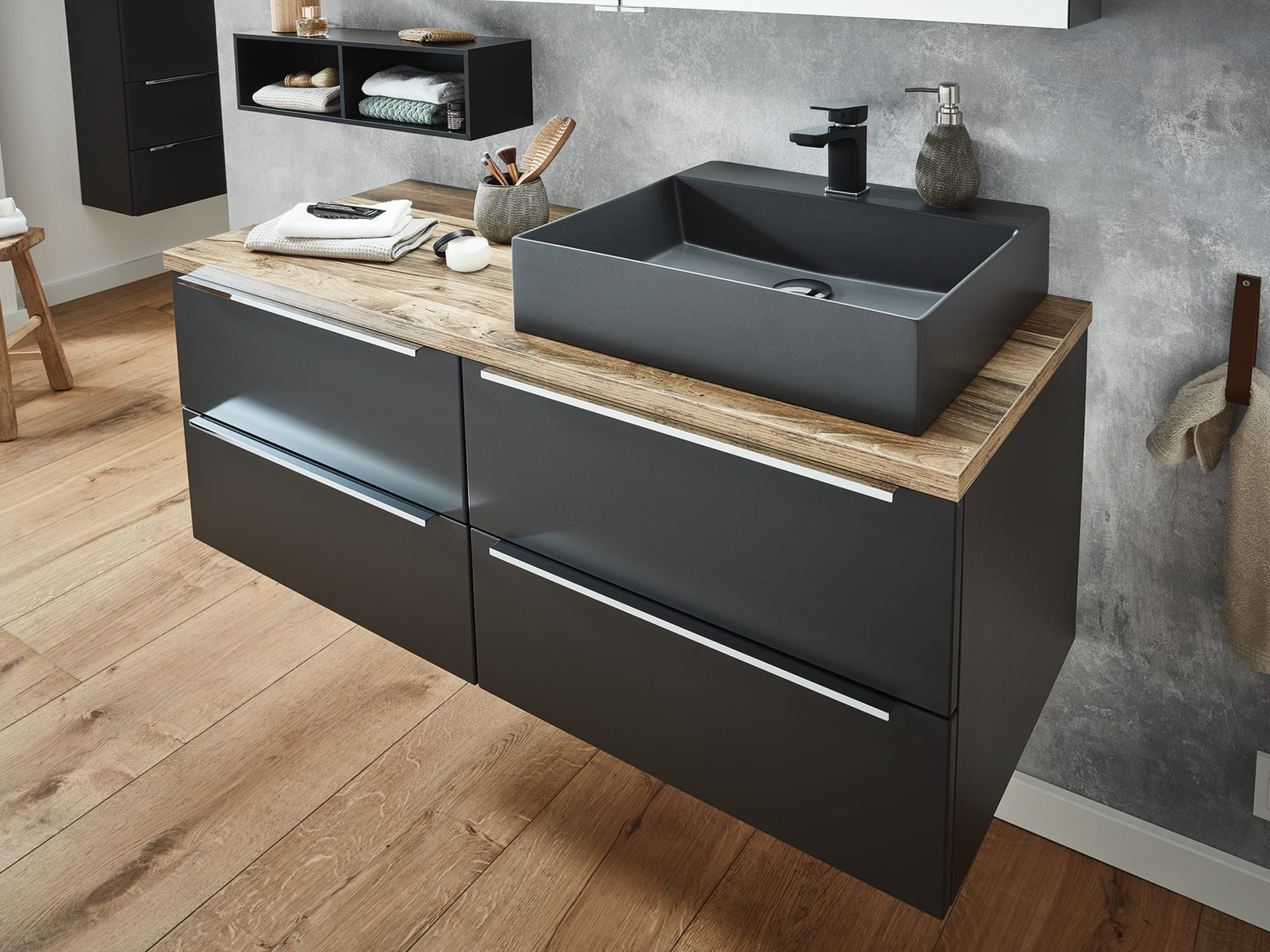 Qsolid washbasin countertops contain over 90 percent quartz, which means the material is exceptionally hard and resistant. Qsolid also has effective bacteriostatic hygiene protection.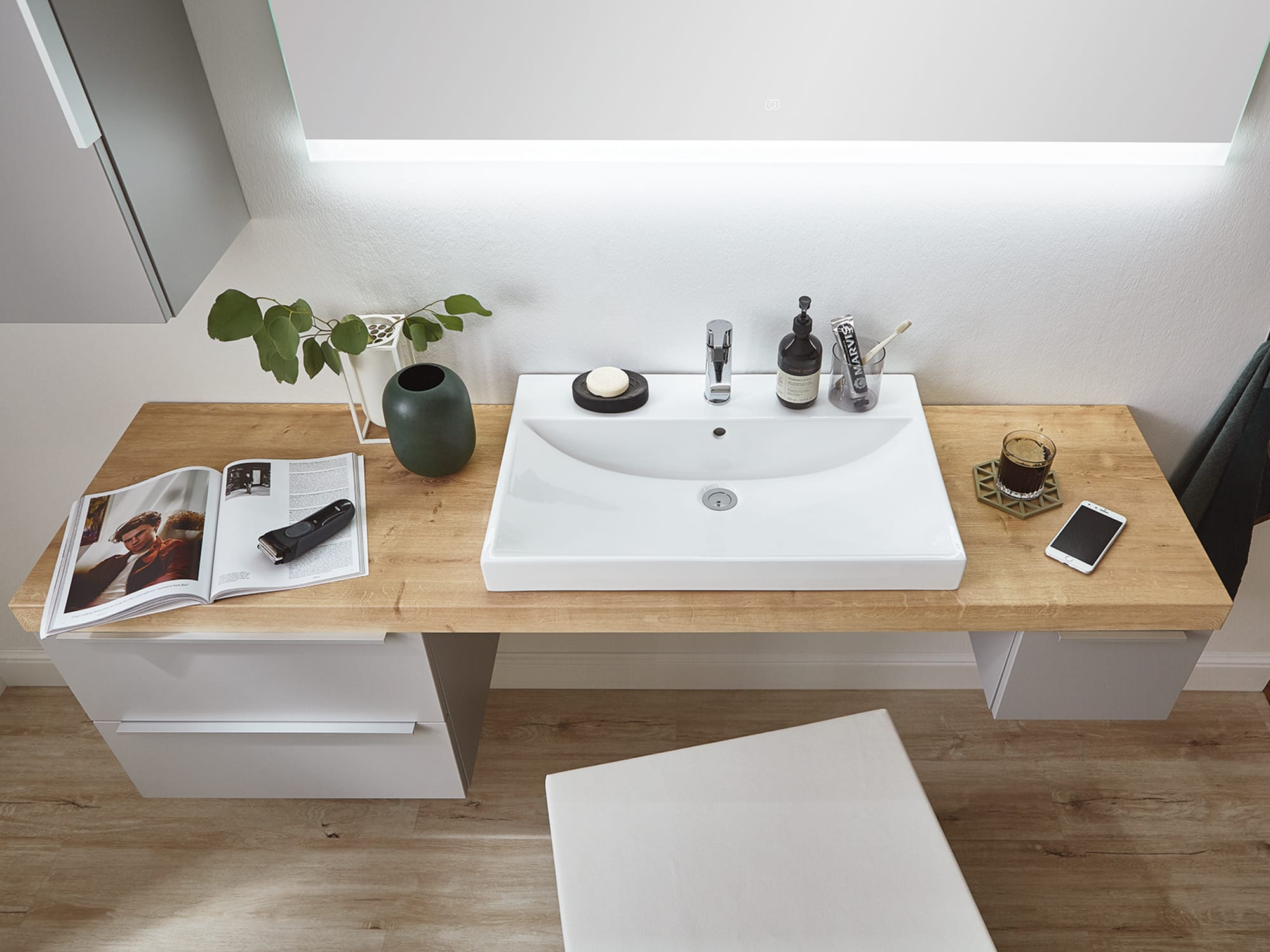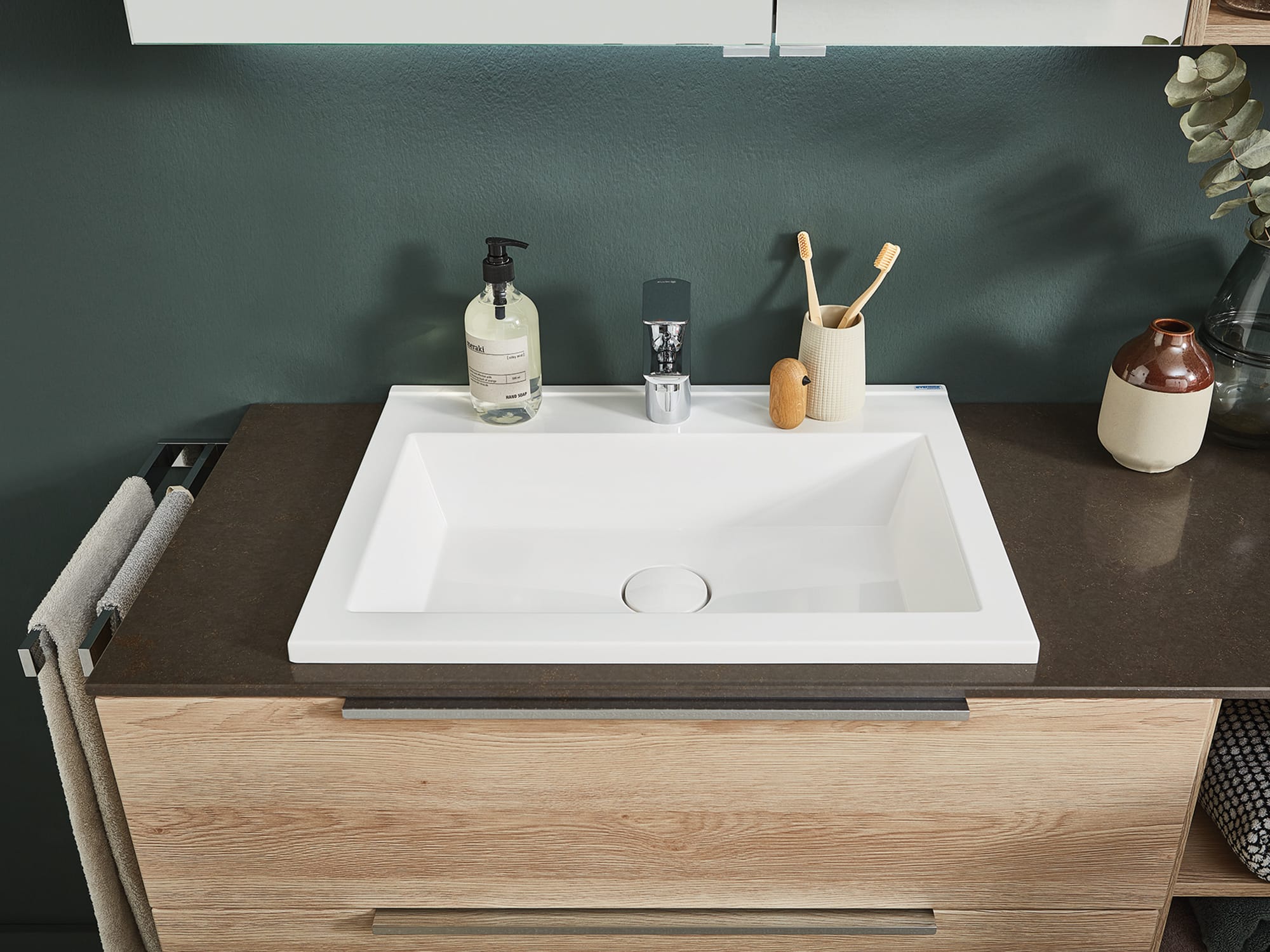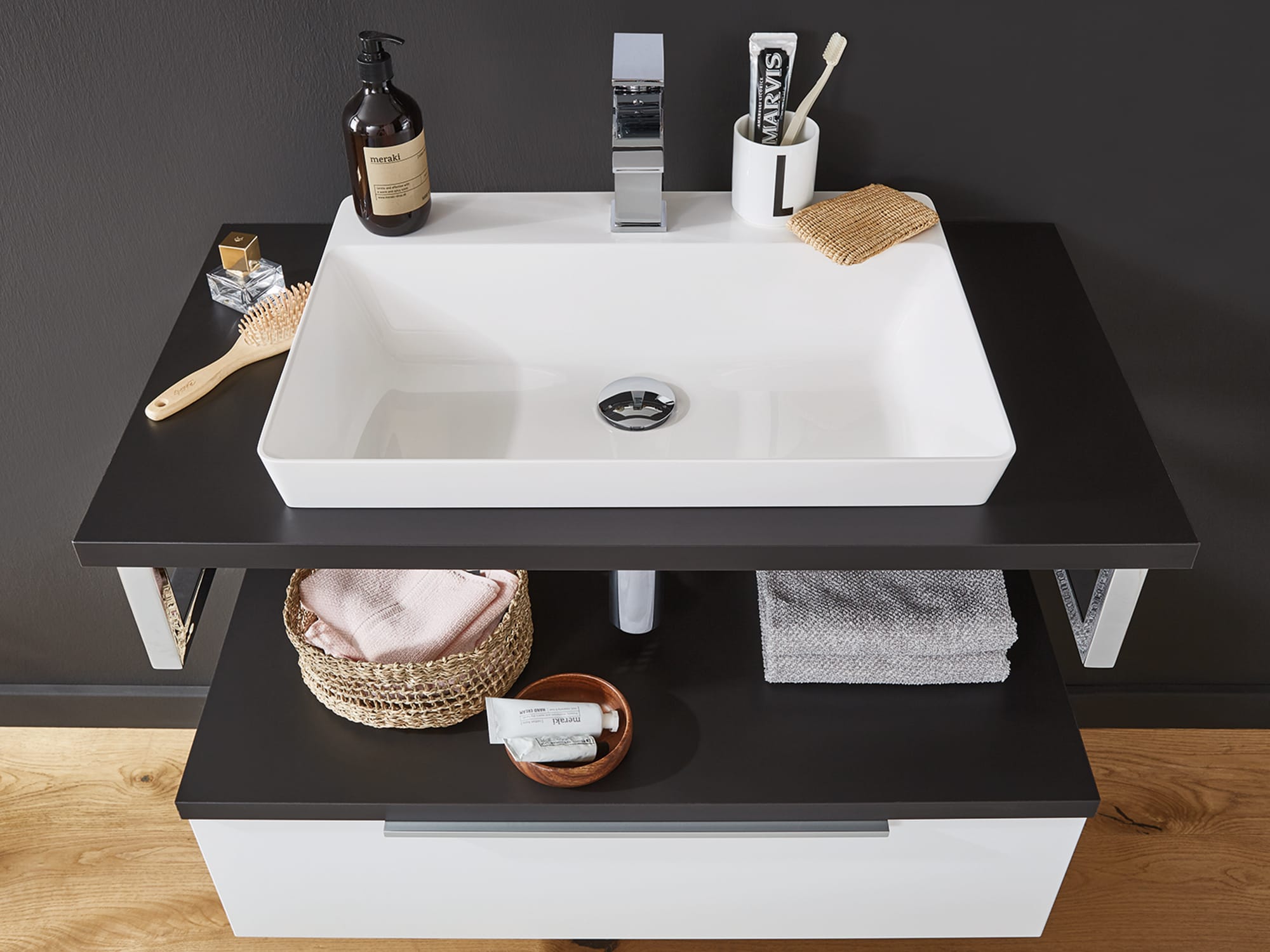 This proven material has been trusted by generations: glazed ceramic is considered the absolute classic among washbasin materials. As the material is fired at high temperatures and sealed in a further firing process with a glass-like glaze, it is notable for its great durability, heat and scratch resistance.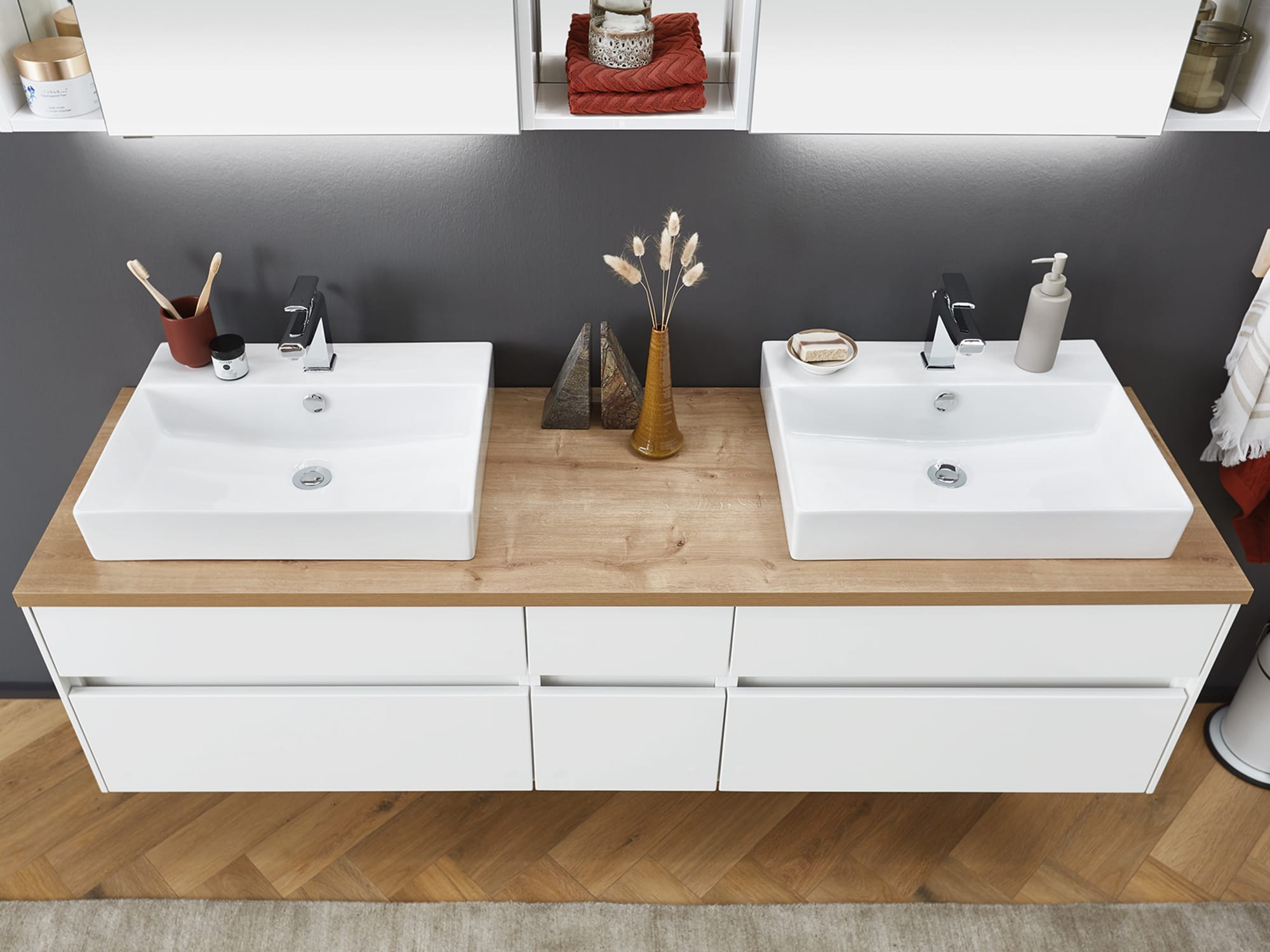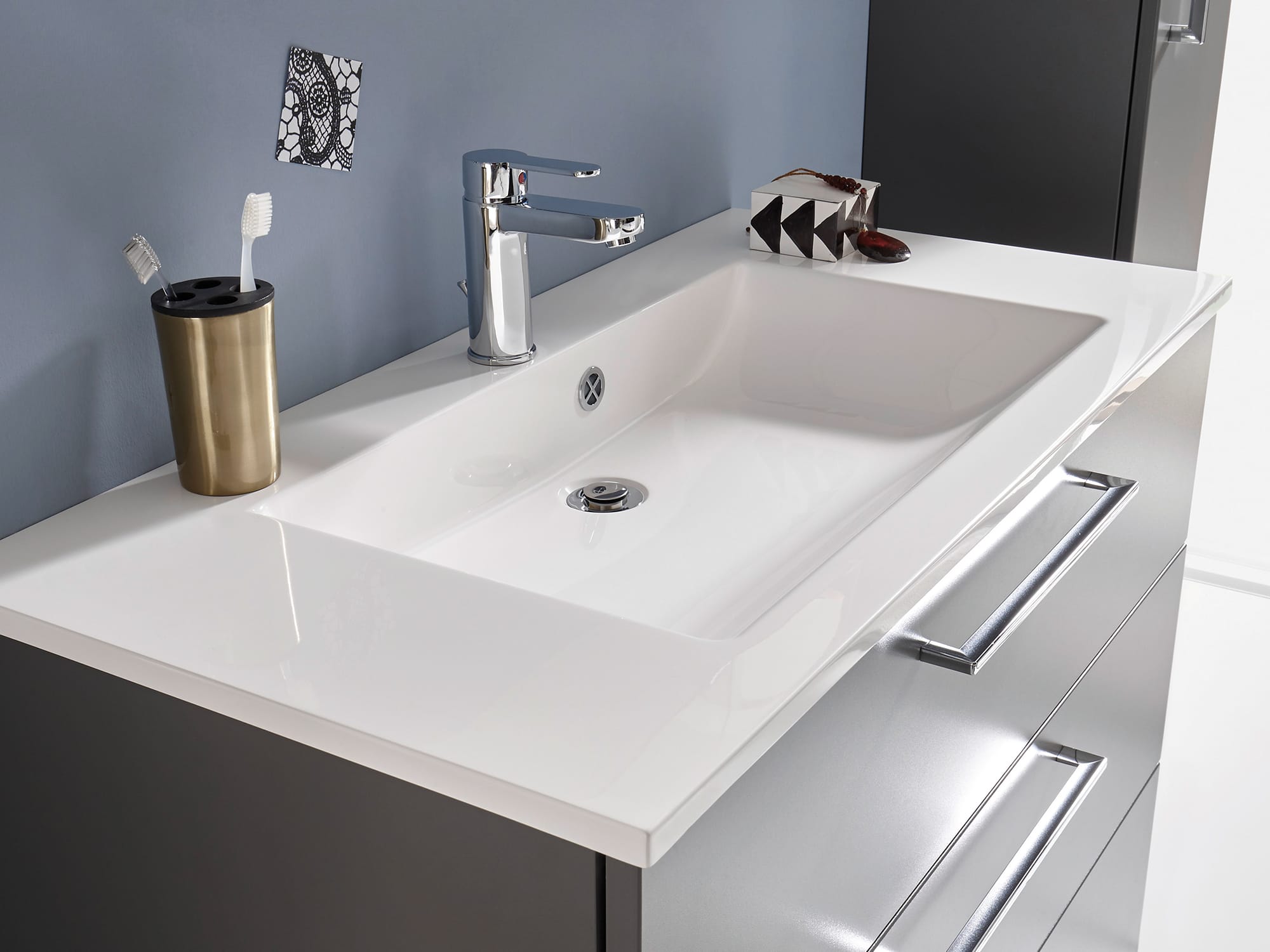 Ceramic is easy to clean and is resistant to all the usual commercially available bathroom and vinegar cleaners. However, falling hard objects may result in cracks and damage to the ceramic surface. In addition, metal may sometimes leave traces of abrasion, although they are easy to remove with a special cleaner.